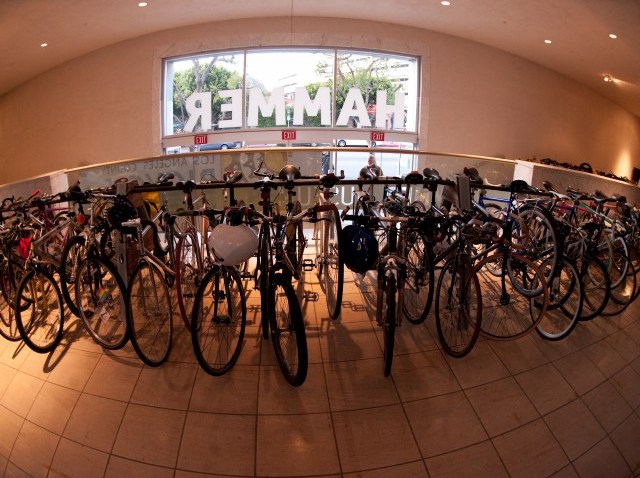 If there's a person left on earth who thinks museums are fusty places where silence rules and best behavior is a must, we ask them now to look to the Hammer Museum on Thursday, April 8.
Because inviting a whole bunch of spandex-wearing cyclists to come party at the museum's annual Bike Night isn't exactly cobwebby. Showing "Pee-wee's Big Adventure," which of course is centered on a beloved bike, has some flavor. And the free vegan eats, the live music, and the socializing with other cyclists does not fall under the getting-shushed category.
Admission is free, and we can't pedal off before saying that the Hammer put in all capitals that a very special guest is expected. Oh, all capitals and bold, with an exclamation point. That is about as special-guest-y as it gets.
Everything starts at 7 p.m. Wear your casuals, and don't forget your cruiser.
Copyright FREEL - NBC Local Media