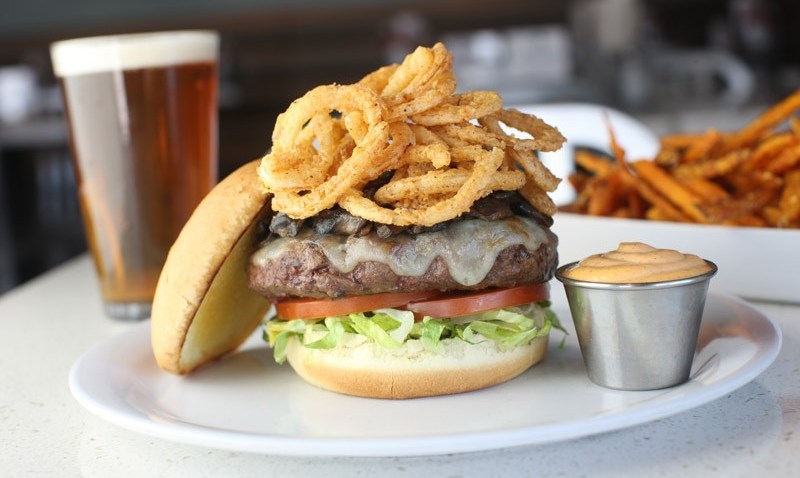 We're not saying there is a playbook for dads, because every dad is truly different, but if there was a playbook, it would likely have golf balls and neckties and remote controls on its cover, we're guessing, because those are always shorthand for dad-ness, and inside there'd be a whole section devoted to this concept: "There's no free lunch."
It's time-honored advice from parent to child, but it'll have to wait this year, when The Counter gives Pops a free burger on Father's Day. It's called the BFD -- Burger for Dad -- and you've got to say "I want the BFD." You can remember this. Someone in your family can.
Father's Day is Sunday, June 20, but then you knew that, because you have a giant card and a loving letter waiting to go out in tomorrow's mail, right? Yes. You do.
Is the place to point out that The Counter, which is all over SoCalia now, has 300,000+ combos? It is the place. Note that standard toppings will be included with the BFD deal, but if Dad wants to get schmancy, you'll pay (because he's not paying, we hope).
Copyright FREEL - NBC Local Media