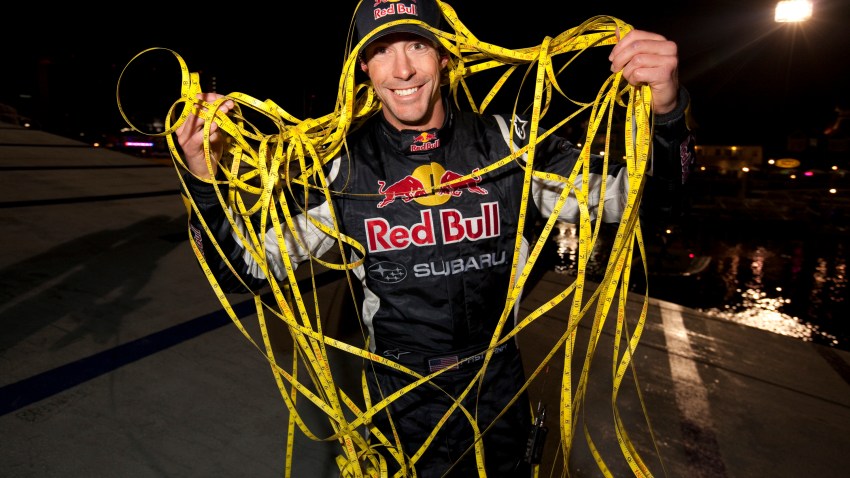 What did you do on New Year's Eve? If it didn't involve successfully launching a rally car off the Pine Avenue Pier in Long Beach at 91 miles per hour, soaring 269 feet, and landing on a floating barge, well, then Travis Pastrana's got you beat.
Pastrana, an action sports icon hired by Red Bull to attempt car jumping history at their "New Year. No Limits." event on Thursday night, jumped his vehicle a almost 100 feet over the former record, which stood at 171 feet.
Pretty cool, if you like that Evil Knievel sort of thing. Maybe Red Bull really does give you wings?

"I was really nervous all day long, but when I got in the car I felt really calm," said Pastrana. "It was definitely a lot more fun than any of my practice runs, and when I landed, man did that retaining wall come up fast! I'm just happy the car and I didn't end up in the drink. What a way to head into 2010!"
And here he goes: