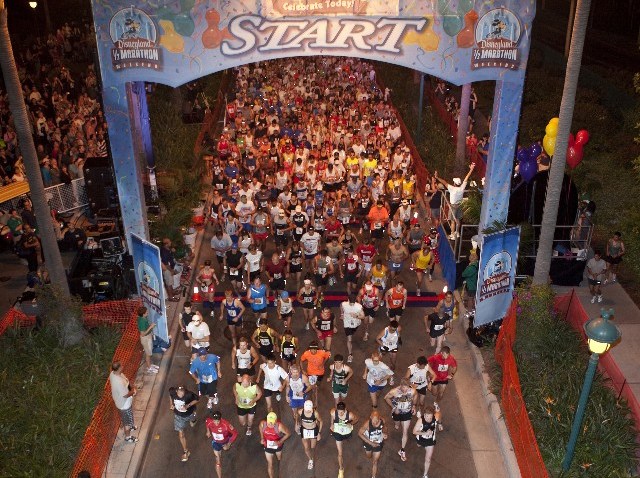 If you've been to Disneyland, it is likely you've broken into a jog at some point. Either you wanted to get to your favorite ride before your Fast Pass expired, or you saw the man selling the giant pickles, or you wanted to beat your friends to the Matterhorn.
Us? Yeah. Probably like most people, we like it leisurely at the Magic Kingdom. But we don't mind watching runners -- 14,000 runners -- dash, Fast Pass-less, through Sleeping Beauty's Castle, around Disneyland, and through Disney's California Adventure, too. And that's just what will be going down on Sunday, Sept. 5, when the Disneyland Half Marathon marks its 5th anniversary.
It is now full up on the registration front, but you can certainly watch the runners (if you're watching inside the parks, note you'll pay park admission). There will also be a fitness expo going on at the Disneyland Hotel on Sept. 3 and 4, as well as other half-marathon-y haps.
In addition to legging it through both theme parks, the Disneyland Half Marathon'll be taking it to the streets of Anaheim and zipping inside Angel Stadium, too. You can eye the whole pdf'd map here.
It makes our walk-running 30 feet for the balloon seller or ice cream cart seem a mite less hard now. No more complaining.
Copyright FREEL - NBC Local Media