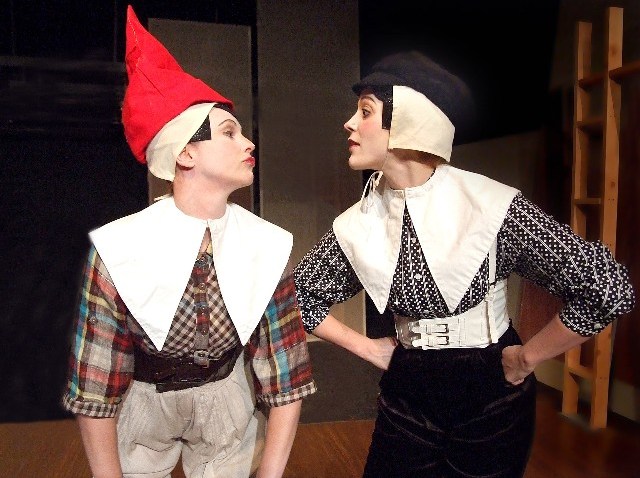 "Pinocchio" is one of those stories that we all know, and from a young age. And even if we haven't revisited in years, we can still summon to mind elements of the tale, like the whale, and the Blue Fairy.
But the story is quite complex, and not merely the sum of its kid-pleasing plot points. Deaf West Theatre, which is opening its 20th season with "Pinocchio," is meeting some of its subtler political themes and pointed world-around-us observations head on (or, this being "Pinocchio," perhaps we should say "nose on").
In fact, the theater is recommending that audience members be age 10 or older, a departure, again, from what we think we know of the tale. We like stories that seem to be for the youngsters that are retold with a grown-up-ier POV.
Friday, Feb. 25 is opening night, and we should also mention Lee Hall, who won a Tony for "Billy Elliott," is behind the adaptation. "(S)igned and voice theater" is a hallmark of Deaf West's productions; learn more about the NoHo-based company, and what's ahead. "Pinocchio" runs through March 27.
Copyright FREEL - NBC Local Media