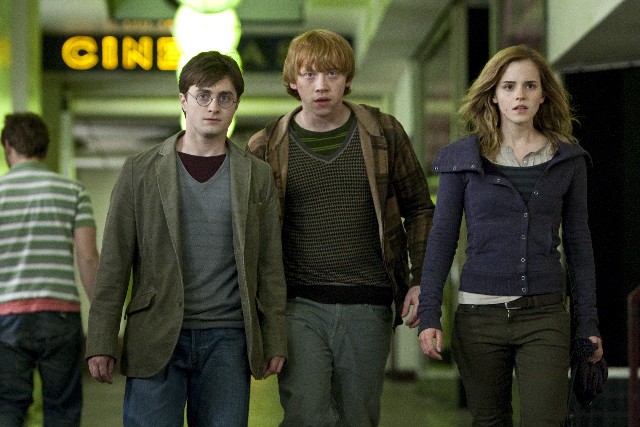 Really, the Cinerama Dome could appear in some fantasy film and fit right in.
Its giganticness, its lack-of-right-angled-ness, its, well, dare we say sheer dome-i-ness? It just looks like it could be found in some storybook world, with a misunderstood dragon sitting on top. Um. Protecting all the baby misunderstood dragons inside.
Feel free to place your own mythological creature on top, or use our misunderstood dragon, if you like.
And so the fact that a "Harry Potter" film has never played inside of the Cinerama Dome has seemed like a reality that a magic wand should be waved over. Turns out ArcLight Cinemas is pulling out the wand for the next film -- that would "Harry Potter and the Deathly Hallows Part 1," which is opening on Friday, Nov. 19, which you already know -- and waving it and poof! Magic does happen. "Harry" is heading dome. A big setting for a big movie.
November, by the way, is the Cinerama Dome's birthday month; the geodesic wonder turns 47 this year.
Copyright FREEL - NBC Local Media