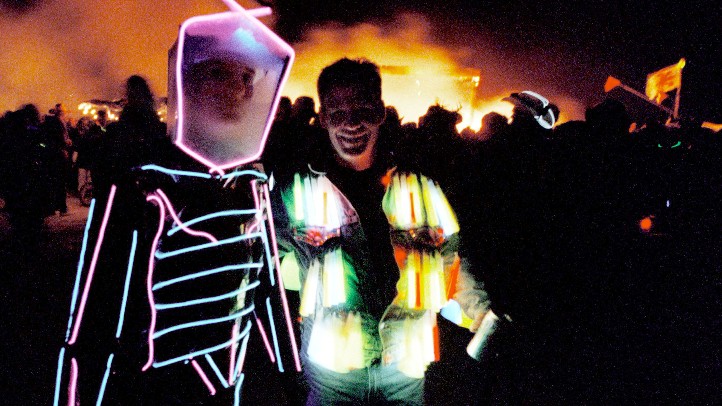 If you've ever planned a get-together of any size, be it a more formal celebration, like a wedding, or something loosey-goosier, like a come-over-in-an-hour-and-bring-beverages, you know there is work involved to make the thing light, fun, and easy.
Which is why any after-party that occurs immediately after a party makes us raise an eyebrow. Like, don't people want to rest up from the party and then gather again in a few days? Isn't the immediate after-party just more of the same party under a different name?
With that in mind, the local outpost of Burning Man enthusiasts do it right. They wait a few weeks before throwing an after-party, which seems like a fine idea.
This year's celebration is scheduled for 1 p.m. on Saturday, Oct. 13 at LA State Historic Park.
Why the props? Because the week-long, end-of-August, beginning-of-September gathering at Nevada's Black Rock City is quite participatory, meaning if you're there, you're seeing a lot of art and you're dancing and you're likely tired by the end of it, not to mention covered in desert dust and glitter.
So LA Decom happens when revelers are well-rested and ready for another night of music and light installations and puppets and performance. We said Oct. 13 is the date but it will be an all-night revelry, with sunrise on Oct. 14 rounding out the night.
Showed all the dust off? Caught up on sleep? Then you're ready for the after-party. We only hope all after-party throwers everywhere are inspired by the idea of putting some restful distance between a main celebration and its follow-up.
Follow NBCLA for the latest LA news, events and entertainment: iPhone/iPad App | Facebook; | Twitter; | Google+; | Instagram; | RSS; | Text Alerts | Email Alerts
Copyright FREEL - NBC Local Media