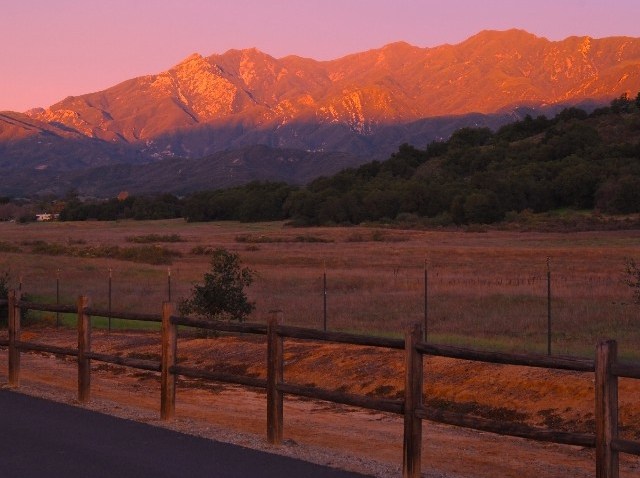 CLICK CLICK: Have you snapped a really stunning picture in Ojai? Maybe of the Pink Moment? Or a leaning stack of colorful paperbacks outside Bart's Books? Or maybe you've captured Bart's Books during the Pink Moment? There are many enticing spots and times of the day in which to snap away around the Ojai environs. If you have taken such a photo, or you might be shutterbugging in the area over the next few days, take note that the Ojai Visitors Bureau has a photo contest on. The short of it: The Bureau might choose and use your image in "marketing materials" for the city.
NOW, THE PRIZES: There are some good giveaways for winning photogs. The top prize is $300 worth of goodies, and it includes a gift certificate for $125 to The Day Spa of Ojai, as well as some foodly certificates, too. Also note that pictures will be judged in a few different categories, so the Arts & Culture photos will be grouped, and so will the Culinary Flavors, and so on, and so forth.
NOW, THE DEADLINE: April 15, 2011. There are also some things to know regarding uploading your snapshot and whatnot. We'll just wait to see who wins, and fingers crossed that one of California's best bookstores is in the photo mix.
Copyright FREEL - NBC Local Media