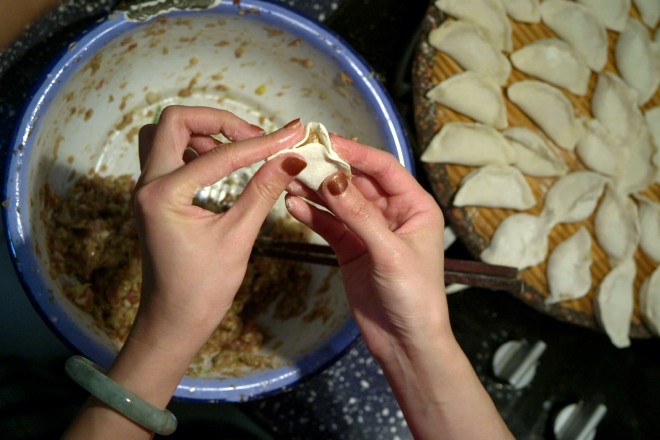 Hand it to the macabre-minded sophisticates behind the Esotouric crime bus tours to come up with what is, arguably, the best tour name we've ever heard: Blood & Dumplings. The imagination reels, but the contents of the tour, which is partly focused on food, partly on foul deeds, are easily explained.
The foul deeds part -- um, that would be the "Blood" aspect -- covers both heinous crimes and plots that have occurred around the San Gabriel Valley. The tour will pop by several locations with sordid, gasp-inducing connections, as the guide colorfully spins the stories that took place at the locale. A cast of real-life characters like the Man from Mars Bandit (rare to hear anyone with "bandit" in their name nowadays) people the tales, which will be juicy juicy.
Speaking of juicy: the food part falls under "Dumplings," and the tour won't have to drive too far to find them in the San Gabe, which boasts dumpling palaces galore. Whether you like yours brimming with meat or something more vege-ish (let Esotouric know ahead of time), the dumpling is one of gastronomy's great gifts. We were thinking of brothing it all weekend, following Thanksgiving, but the prospect of dumplings has the power to weaken wills, as does the idea of hearing an interesting slice of LA crime history.
Blood & Dumplings tour
Saturday, November 29, 12-4PM
$63
Meet at the Lincoln Heights/Cypress Gold Line Metro station at 11:30AM
310-995-4591
Copyright FREEL - NBC Local Media