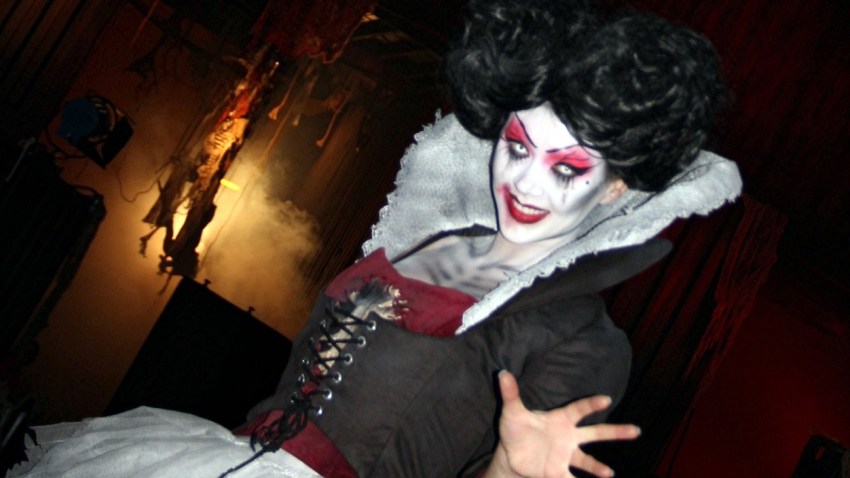 It's a fact that some roller coaster fans -- we're talking the hardcore enthusiasts here, the people who can talk, at length about the differences between wood and steel tracks -- take a lot of the summer off to hit all the big amusement parks.
But what of the Halloween maze aficionado? Does she or he ask for a week off in the fall, the better to take in all of the scary, monstered-out spots around Southern California? There are plenty of them. The good news, for those diehard souls, is that the majors are staggered.
First up? Universal on Sept. 23. Then? Disneyland on Sept. 30. And a certain Long Beach-based ocean liner gets howling on Oct. 7. That's the opening night for the Queen Mary's Dark Harbor, the annual maze-and-spook attraction that draws thousands to the historic ship and its atmospheric bowels.
Construction has now officially begun on the haunt.
So what's new? The name debuted in 2010 (you'll recall that Shipwreck was the haunt's former moniker). But there will be more performers this year. About 20-percent more, says the Queen Mary. Meaning more ghouls to jump out at you and elicit those scream-laughs.
Five mazes and a big cargo tower outside the ship are in the works. It's all pretty harrowing, but we like going below deck the best. Because the Queen Mary is already allegedly haunted, right? We always wonder what the real ghosts think of the seasonal ghosts. They have to get a spectral smile out of it all.
Copyright FREEL - NBC Local Media