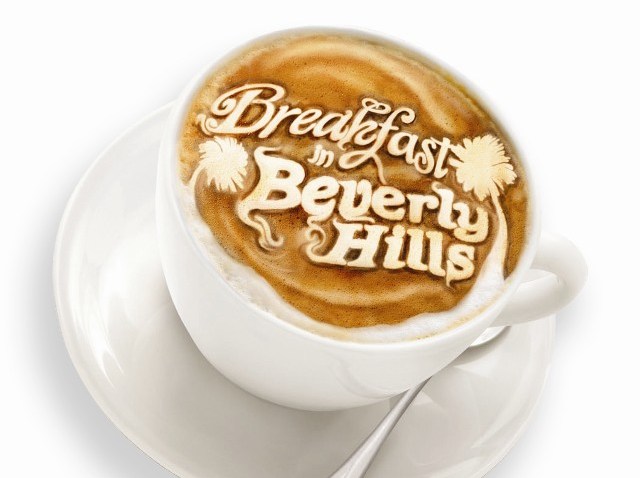 BH BFAST: Suffice it to say that, as much as it is mythologized, Beverly Hills is not all that different from anywhere else. Oh. Wait. Of course it is. But. People who live there probably eat oatmeal like the rest of us, most mornings. Still. When you want to be a bit fancier, and frou-frou-ier, the BH can deliver. Take its Breakfast in Beverly Hills deal, which is going on now through the end of June, and which is actually two deals.
THE FIRST PART: Several hotels in the Golden Triangle, or Golden Triangle-adjacent, are offering a free additional night when you reserve a night (or two or three, depending on the property). There is fine print, of course, and there are lots of places to choose from: Montage, Avalon, Luxe Rodeo Drive, The Beverly Hilton, The Beverly Hills Hotel. Oh Beverly Hills; if only you'd included some hotels in this promotion that had some name recognition. KIDDING. These are the world-famous places everyone knows and fantasizes about staying at. (We love teasing Beverly Hills in a playful and warm manner, on occasion; you too? The BH isn't nearly as buttoned-up as some people would have it be.)
THE SECOND PART: Even if you don't stay the night(s) anywhere, you could do a meal out. A half dozen hotel restaurants are serving breakfast dishes during lunch and dinner (this doesn't mean the dinner and lunch selections are going away, note). This is also through June 30, places like the Polo Lounge and Circa 55 are on-board, and the dishes will be BH-y as all get-out: think Ostrich Eggs Frittata (at the Avalon) and Smoked Sablefish at The Beverly Hills Hotel. Woo-wee. We are totally stowing that oatmeal for a day or two.
Copyright FREEL - NBC Local Media