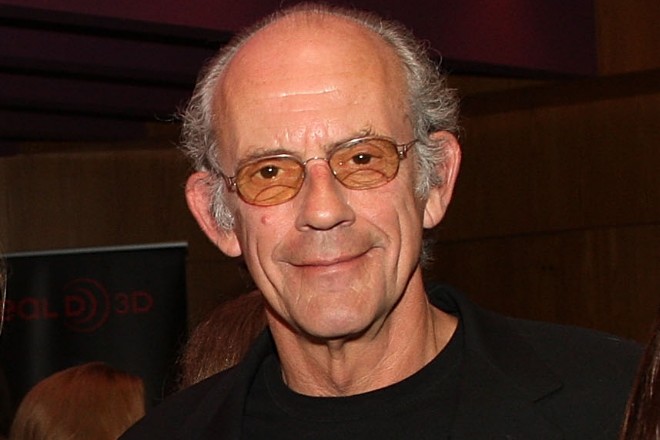 Sign us up for a staging of "A Christmas Carol" -- any staging of "A Christmas Carol" -- even if it is set in modern-day, it is on roller skates, or the actors all play kazoo. It feels like every version of this classic play has an offbeat hook, including the version opening at The Kodak Theatre. The headline here? Major stars, including the fabulous Christopher Lloyd in the lead role of Ebenezer Scrooge.
We like to brag about how we can watch "Back to the Future" pretty much any time we flip past it on television, but we don't brag, because we realize that is nothing special; everyone pretty much loves the Michael J. Fox time-traveling hit, in large part because of Christopher Lloyd as absent-minded genius Doc Brown. (We like that he was so stylish, he built his sci-fi machine in a DeLorean.) The man knows comic gold, so we can only imagine the edgy, humorous delivery he'll lend fictional London's most famous curmudgeon.
Also on board for the play: John Goodman, no comic slouch himself, and Jane Leeves of "Frasier" (a funny lady indeed). Jane Seymour was attached, as was Gene Wilder, but, due to various issues, they will not be in the production. Still, the wattage is very high for this one -- not to mention its grand setting, The Kodak -- so the chance of Angelenos, and their guests in town for the holidays, will fill up those seats for this starry show? The Ghost of Christmas Future doesn't have to reveal to us what's ahead; this is big.
Monday, December 22-Sunday, January 4
$28-$79.50
Kodak Theatre, 6801 Hollywood Boulevard, Hollywood
323-308-6300
Copyright FREEL - NBC Local Media