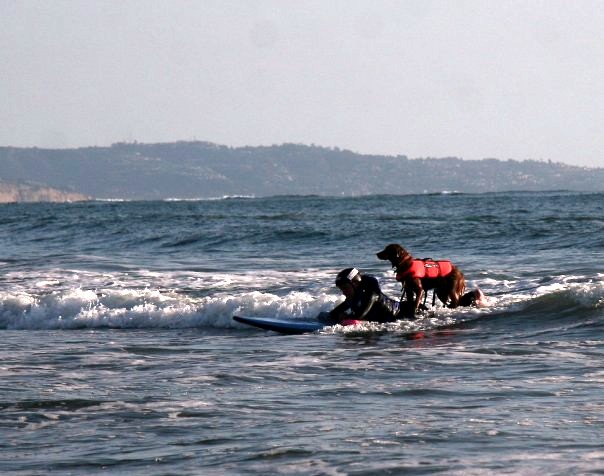 Typically, when the dogs we know are in movement, they're moving on and off the couch ("down! down!") or they're moving in on another dog's dinner or they're moving away, quickly, from the bathtub.
But dogs around LA and OC will also be moving this weekend, and let us just say they'll be doing so in some very proactive, non-"down!-down!"-ways.
Both Surf City Surf Dog and Strut Your Mutt are happening on Sunday, Sept. 19, and they're happening at about the same time in two different places. So, you'll need to choose. And it will be hard.
Because Surf City Surf Dog puts pups on surfboards -- click click click click post to Facebook click click -- all in order to raise funds for Fidos around Orange County. It happens in Huntington Beach.
In Santa Monica, canines will be out on leashes at Strut Your Mutt. This is also on Sept. 19, and money barked up from the day goes to the Best Friends LA org, which helps out our best friends. But then you knew that from the name.
Copyright FREEL - NBC Local Media