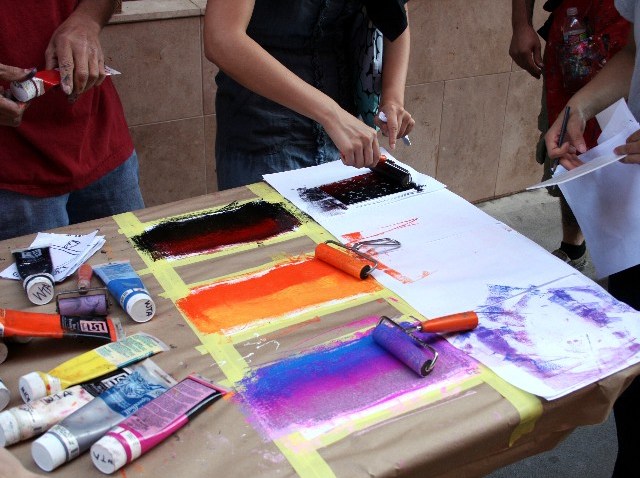 When something is happening at various points in a city, and at those various points various things will be happening, it can be hard to summarize just what that something is all about.
And we wouldn't want to summarize Pasadena Art Weekend in just a mere breath. Because Pasadena, as you likely know, is a pretty art-friendly, art-forward kind of town. But if you want places to start and things to grasp, try this:
Six events. There are six major events happening during the Friday, Oct. 8 through Sunday, Oct. 10 weekend. ArtNight, where several museums and galleries stay open for free. ARTWalk, on Saturday, Oct. 9. ARTHeritage, a celebration of Latino culture (plus a parade, too). ARTPerformance, which will include dance and movement. There's an ART of Food thing going down, too. ARTRhythm, too.
There are various times and places for these various events, but "free" is the watch-word for the weekend; admission is gratis everywhere, though buying of art and enjoying of food will cost, of course.
The John Cage work at the Norton Simon has caught our attention; and the Saturday food tastings along Lake. Do you love Lake Avenue? It's one of SoCal's finest streets. Plus, that Burger Continental brunch. Great.
Copyright FREEL - NBC Local Media