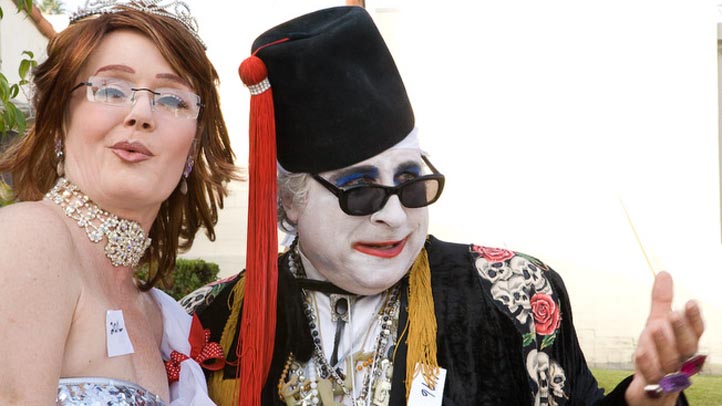 It's time once again to dust off your body paint, tune up the accordion and get ready to eat 100 cupcakes.
Well, not the cupcakes part -- "that's kind of a downer, actually," said Paddy Hurley.
As the Doo Dah Parade spokeswoman, Hurley has seen it all. One year at the parade queen tryouts, a hopeful ate 100 cupcakes (much to the judges' dismay). Others have used accordions, body paint, costumes and plenty of irony to make their mark on the judges.
Expect more of the same at this year's tryout on Saturday.
"It's not for the faint of heart," she said. "Some people say that the queen tryouts are even crazier than the parade sometimes."
We would expect nothing less.
The Doo Dah Parade dates back to 1978, and was hatched as a bizarro Rose Parade celebrating "eccentric and, often, irreverent satire," according to organizers.
Hurley said expect fierce competition on Saturday. Normal talent just won't cut it.
"Whatever their talent is, they should do it cubed or squared," Hurley said. "And just dress as wild as possible."
The real trick, Hurley said, is to bring an entourage. In addition to the already selected judges, anyone can score a ballot by buying the parade czar Tom Coston two beers, one for him and one to be generously given away.
Finally, pageants and beer have something in common.
Doo Dah Parade Queen Tryouts
American Legion Hall and Bar
179 N. Vinedo St., Pasadena, CA
Doors open at 2 p.m.
Tryout check-in at 4 p.m.
Crowning at 8 p.m.