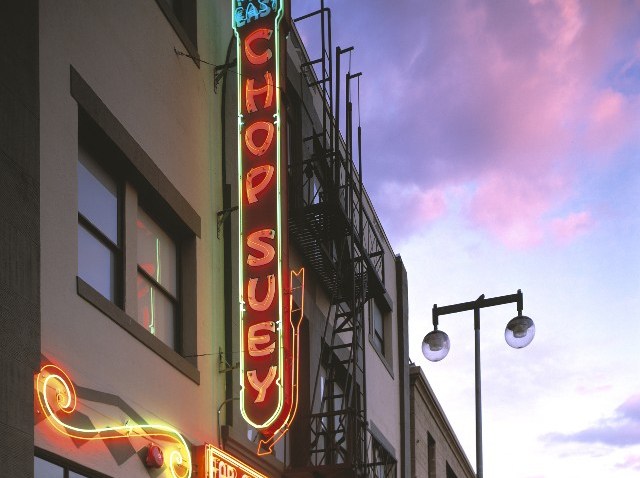 We're now in the last third of the second month of the traditionally observed summer season, which would normally be a period devoid of any summertime stuff kicking-off.
Because, really, a lot of the 2010 summertime stuff has already done its kicking-off, and, horror of horrors, various series will soon begin the wrapping-up.
But there is still a kick-off yet to come, and it is a biggie: Downtown at Sunset. It's the evening walking tour series hosted by the LA Conservancy, it happens every Wednesday through August 25, and July 21 is night one.
In fact, there are two tours to choose from every Wednesday. The July 21 tours are Little Tokyo and Art Deco. There will be other spots to see in the area, including City Hall and Union Station.
It's a "grrr" moment in a way, because the Conservancy has given us too much choice. There, we said it. But we'll be nice and make that "grrr" a "grrreat." Friends, LA Conservancy?
Reservations are a must with this series, and the cost is $10 general. There will be walking. Up to two-hours-ish of walking and standing.
Will you find a new corner you've never seen but never truly looked at? We're still swooning over Hope and Wilshire.
Copyright FREEL - NBC Local Media