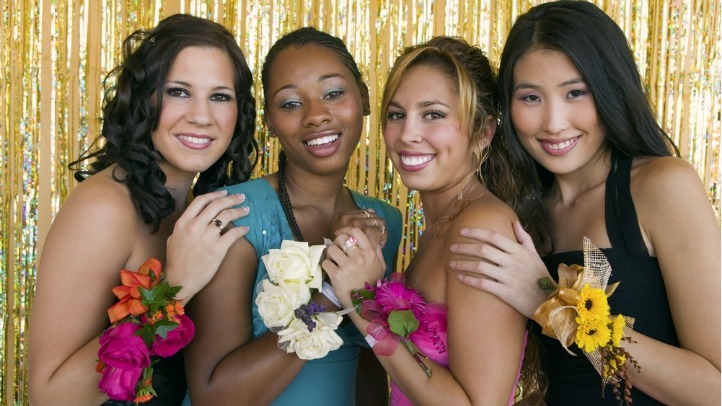 Which prom photo standard is your favorite?
The awkward slipping on of the wrist corsage? (The elastic never seems to stretch wide enough.) The group photo in front of the limo? The happy and nervous parents on either side of the happy and nervous young couple?
They're all tried-and-true favorites, but you pretty much can ignore 'em all at the Downtown Prom. Here's what you will need to hit this adults-only prom: A sense of outlandishness. A love of Victorian ballrooms. A devotion to La Vida Downtown. And, yep, you'll need to be 21 or older.
It's all happening Saturday, May 19 at the Palm Court in the Alexandria Hotel.
Revelers will not be going the typical prom route with their styles of dress; rather look for wings and masks and glitter and sparkles and feathers and fripperies. If you want to do the '80s-prom-hair-feathered-puffy-sleeves-shiny-dress thing, do it way, way big. You follow us, right? Totally.
Dancing, DJs, and a midnight toast are part of the shenanigans.
And if you've never seen the hotel's pretty Palm Court, with its memorable stained-glass ceiling, you'll like it. The style is vaguely Gothic "Downton Abbey" meets hue-drenched Tiffany. It's all too rare these days for the Palm to get a big party going, so we'd take this chance to dance there.
Of final note? "THUMB BITING AND GENERAL POOR BEHAVIOR ENCOURAGED," says the site in all caps. Yeah. You'll want to feather your hair and go gaudy with your get-up and raise a little cain. You couldn't do that at your high school prom, right? So live a little, now that you've done grown up and all.
LA Canvas Magazine is behind all the malarkey. Price is twenty bucks.
Follow NBCLA for the latest LA news, events and entertainment: iPhone/iPad App | Facebook; | Twitter; | Google+; | Instagram; | RSS; | Text Alerts | Email Alerts
Copyright FREEL - NBC Local Media