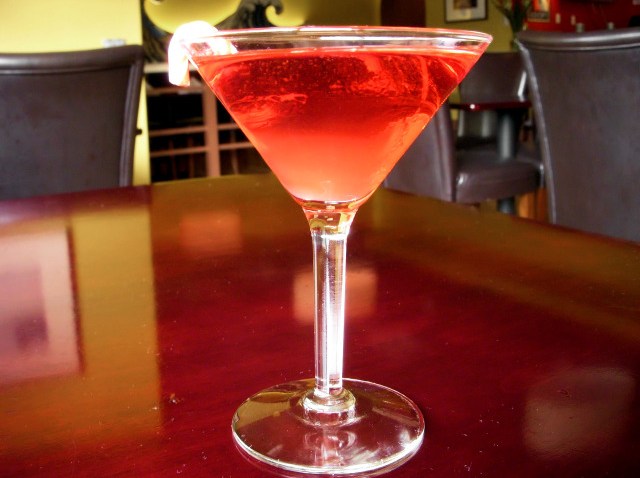 Your job: get to the bar. Our job: Help you find that perfect drink. This week, NBCLA's "Drink This" journey takes us out for...
Hot Mrs. Santa: This Mrs. Santa is hot, and she's also very cool (and refreshing). Her gift to us is an elegant and sexy blend of house-flavored peppermint vodka, Chambord (mmm, raspberry) and a touch of lemon.
This ho-ho-holiday cocktail is being served up at... The Allston Yacht Club in Echo Park, which also features an extensive small plates menu, a full bar and 25 wines by the glass. It's on Echo Park Boulevard.
When is Mrs. Santa coming to town? She's here now. Hot Mrs. Santa is part of the AYC's holiday drink menu, which can be enjoyed any night that the restaurant is open.
Price: ... Is nice. Just $9. (Nothing on the drink menu is more than $10.)
Also spirited? Allston Yacht Club will host events on Saturday nights where 20% of the proceeds go toward a person's charity of choice. A nice way to be festive with friends and do good, all at once. Mrs. Santa would approve.