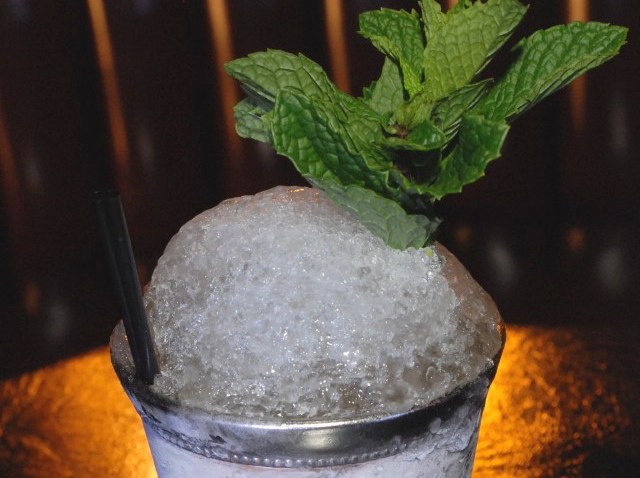 Your job: get to the bar. Our job: Help you find that perfect drink. This week, NBCLA's "Drink This" journey takes us out for...
The Mint Julep: The frosty, bourbon-blessed sip is a staple of the steamy spring afternoon. Which is one reason we're giving it kudos on the other side of the year. Because the Mint Julep? Should be a year-round cocktail.
Why: It's a drink of tradition. It deserves more than a quickie spotlight come May. And Seven Grand is making a julep that is a stand-out in a crowded field.
The Seven Grand take: There's the cold-to-the-touch metal cup. Smooth Woodford Reserve Bourbon. Simple syrup, a sizable spring of mint, and shaved ice packed high.
How high? Picture a small hill of snow, just steep enough to ski down, on top of a glass. In fact, maybe we should say "Crunch This" instead of "Drink This" (though you may be doing both).
Should you wear the spring of mint behind one ear? Up to you. It's big enough. And it depends how many juleps you've had.
Price: $13
Free jazz: Seven Grand's giving away the tunes, gratis, on Monday and Tuesday nights. The woodsy bar, the low lights, the last of our heat fading away. Time to head downtown to julep up and jazz down.
Copyright FREEL - NBC Local Media