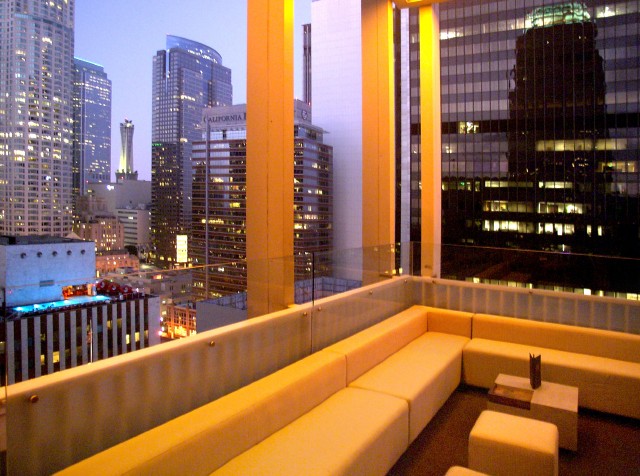 Your job: get to the bar. Our job: Help you find that perfect drink. This week, NBCLA's "Drink This" journey takes us out for...
The Strawberry Ginger Jalapeno Martini: Just when you were looking for a break from your traditional vodka-and-olives sip, along comes a beverage with a veritable garden full of flavors. Veritable, we said. And meant.
Who's mixing: Takami, located downtown in the financial district. We should mention way, way above the financial district.
How way, way above? The modern restaurant/bar is situated 21 floors above, meaning views. Skyscraper-y, truly metropolitan views, windows-glowing-at-night views. The kind of views that are helpful to have at hand if conversation with your date hits a lull.
Why conversation probably won't hit a lull: You'll be sipping a martini possessing a trio of unusual flavors. There will be much flavor-dissecting discussion between drinks, we predict.
The Strawberry Ginger Jalapeno Martini's price: $12
Toys for Tots: Buy an unwrapped toy that is north of ten bucks. Tuck it in your purse and make for Takami before Christmas. Donate said toy and see $25 shaved off your bill. Heartwarming all around.
Sunday sweetness: If you live downtown, you likely know that Sunday night is Locals Night at Takami. Beer and house sake are half-off for people who live in the area. It's just about as nice as that neighbor who loans you an egg or cup of sugar when you need it.
Copyright FREEL - NBC Local Media