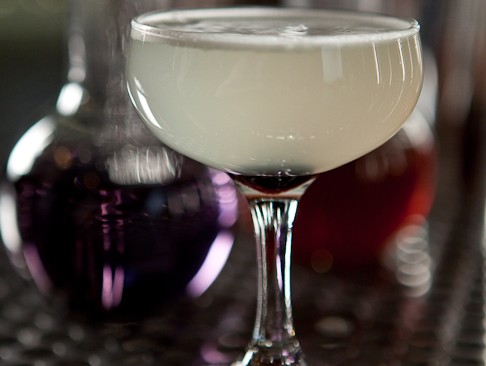 Your job: get to the bar. Our job: Help you find that perfect drink. This week, NBCLA's "Drink This" journey takes us out for...
An Aviation: This classic, not-often-seen(-or-sipped) cocktail feels like it fits right in with our fair city. After all, our international airports, our historic airfields, the fact that Howard Hughes built the Spruce Goose right here.
Who's pouring: The Varnish downtown. The red flockity wallpaper, the slide-in-wood booths, the octagonal floor, the brick-backed, low-lit bar. Atmospheric, and dark. Dark enough to escape skyscraper-creating glare, and ribbons of heat off the asphalt.
What's in it: Creme de violette is the mystery lady behind curtain number three. Gin and lemon squeezes are special guest stars. So is maraschino liqueur. The maraschino and violette lends the libation properness. Then the gin comes in and turns over a few tables. The lemon? The mediator.
Price: $12
Upshot: In a world of clear and amber drinks, we like one with a bit of white cloudiness to it. Cloudiness, like clouds in the sky.
Copyright FREEL - NBC Local Media