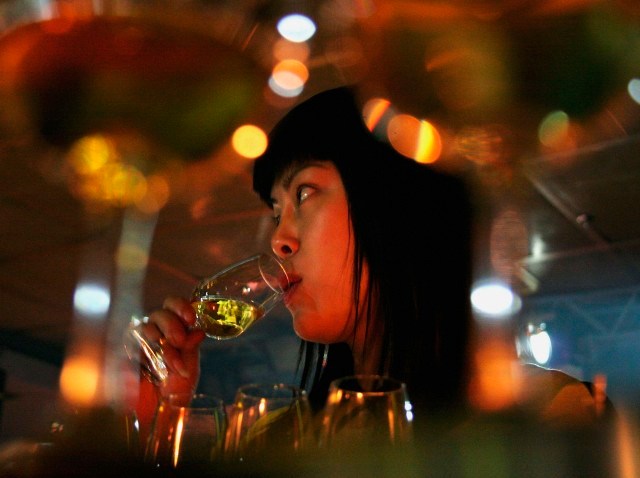 Your job: get to the bar. Our job: Help you find that perfect drink. This week, NBCLA's "Drink This" journey takes us out for...
Whisky Live 2009: Over a dozen whisky exhibitors, including Makers Mark and Glenlivet, are setting out the glasses for a full evening devoted to drams, snifters, and savoring the ambers. There is also a cigar area. And food, delicious food.
Will there be classes on whisky tasting? Not just classes. *Master*classes are on the roster, including a course on all the classic whiskies, Dewars, and, of course, Makers Mark and Glenlivet. The Makers Mark lesson is actually entitled "Boubon 101," in case you've been needing to burnish your bourbon-based knowledge. Or even make a start at it.
Date/time/place: Tuesday, October 20th, Santa Monica Civic Auditorium. 6:30PM (5:30PM for VIP ticket holders.)
Price: VIP tickets are $129 (you can get in a bit earlier with this option); ticket tickets are $99. There are designated driver deals, too. Like.
Under each label... It won't be a situation where, here's this whisky, here's the taste of it. There are several versions and variants under many of the brands on the pour. For example, a full four colors of Johnnie Walker will be served, with a fifth reserved for the early VIP hour.
Is it "whisky" or "whiskey"? Here's a charming poem that explains all. You'll memorize by Tuesday evening, yes?
Copyright FREEL - NBC Local Media