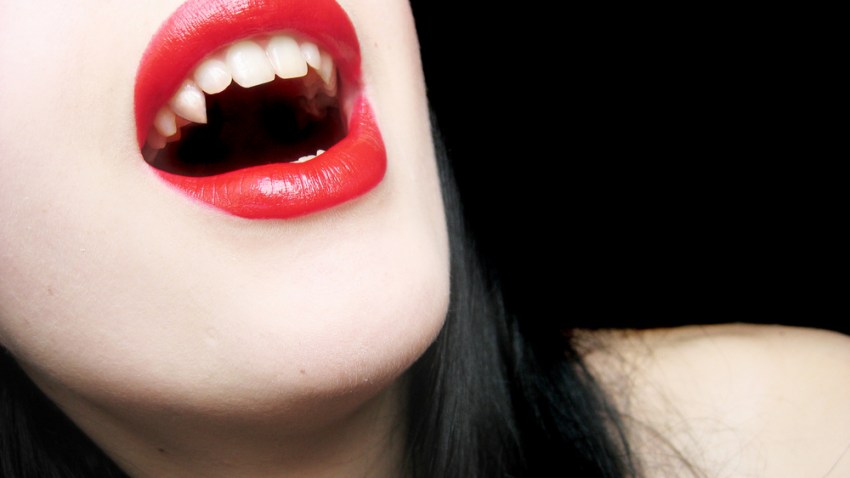 Call the Saturday before Halloween 2011 "practice Halloween" if you like. Or perhaps "more Halloween than Halloween" is more apt.
You likely know that Halloween is on a Monday this year, and that many of the traditional late-night or all-night festivities surrounding the holiday have packed up and made for Saturday, Oct. 29. True, it'll make the Monday quieter -- no, we're not talking to you, West Hollywood Halloween Carnaval -- but it also means we do get, in effect, two Halloweens.
So, how to pick that Saturday event? We'd look for something that goes especially late, since most people won't be able to push the wee hours on a weeknight. And the latest of the late? The Aero's all-night, Dusk-to-Dawn Horrorthon. Yep, "dawn" is in the name, meaning you may be going to breakfast in Santa Monica if you make it for all six films on the slate.
The half dozen flicks include "Pet Sematary," "Alice Sweet Alice," and "Videodrome." American Cinematheque promises "between-film free food" as well as surprises and shorts. No call to show in costume has been sounded, but us? We'd put on a wig or throw the ol' plastic fangs on, just to get into the swing. And you know you'll be jealous if you see others decked out while you sit unhappily in your casual wear.
A ticket is $20, which means every movie is just over three bucks. Plus? Those gratis snacks. Plus? Being not too far from the beach on a Sunday morning when you leave the theater. You might need a little surf and quiet to shake all the ghoulies from your head. Or not. Maybe you want to keep those ghoulies in your head right through to Monday night. That's cool.
Copyright FREEL - NBC Local Media