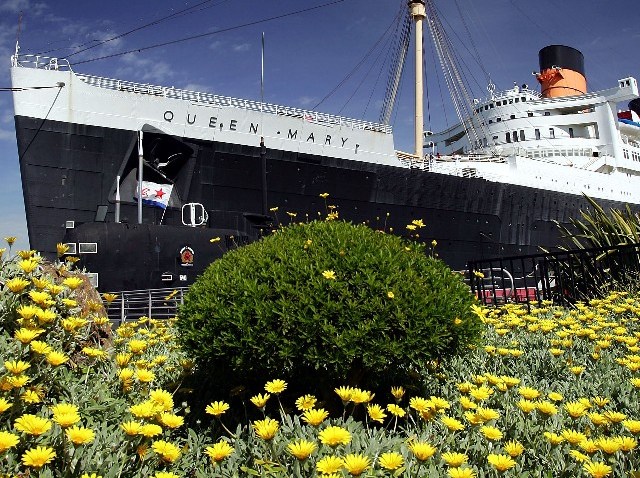 People who observe Earth Hour, which is the annual flicking the switches that happens around early spring every year, do it in a lot of ways.
Some play Monopoly by candlelight; some stretch out on the grass and stare at the sky. Others dance (we suspect the majority of participants engage in some sort of dancing at some point in the hour). But still others around our own town head for the Queen Mary.
The Long Beach landmark is once again "going dark" (meaning mostly; the smokestacks and stern and lifeboats will go lights-out) and celebrating with several goings-on. In 2011 those goings-on will include demos involving wind turbines and bikes, as well as organic cocktails (yep, a TREEtini is on the menu) and acoustic music.
There will also be some shiply questions answered, for any history buffs in attendance.
It's a free event (drinks extra, of course), but best let the Queen Mary know you'll be there.
Earth Hour turns the electricity way down starting at 8:30 p.m. on Saturday, March 26. How long will the lights-out-ness last? One need only look at the name of the event for the answer.
Copyright FREEL - NBC Local Media