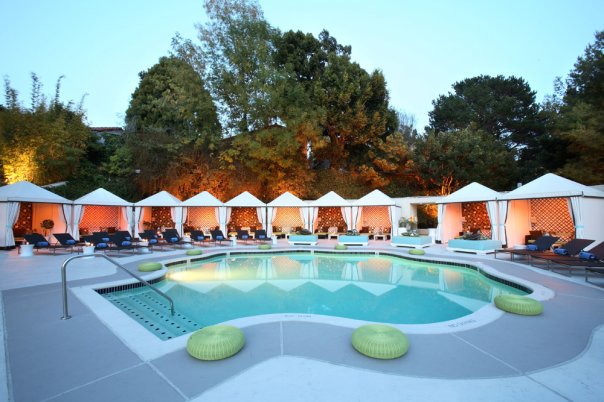 Your perfect Labor Day: Slip into your slinky swimmers (and apply a little waterproof mascara), sidle up to a poolside bar and party to the cool grooves of a hot DJ. If this sounds about right to you, here are three good places for you to go on Monday:
DOWNTOWN
Where: The Standard Rooftop
What to expect: Vegas-shipped DJs, Standard attitude and plenty of beautiful bods. And drinks. Lots of drinks.
Details: Free before 2pm with RSVP. Parking, however, will cost you.
HOLLYWOOD
Where: The Roosevelt Hotel
What to expect: Big name DJs (Colette, Jason Bentley, Zack Hill) and a big, cool crowd.
Details: Free. Starts at noon. Going early is recommended.
WESTWOOD
Where: W Hotel
What to expect: DJ Mr. Best, and a "swanky spin on the traditional backyard barbecue."
Details: Free. All ages. Starts at 10am.
Or, Plan B: For those of you to whom the pool and drinks sound good but not the sea of bikini-clad bodies, opt for a within-city-limits vacation. A reservation at a number of local hotels will grant you access to their guests-only pool scenes, and this weekend special rates abound.
These favorites have pools and room availability:
DOWNTOWN
Hotel Figueroa, regular rate of $148 per night.
BEVERLY HILLS
The Avalon, special rate of $155 per night.
SANTA MONICA
The Viceroy, discounted to $275 per night.