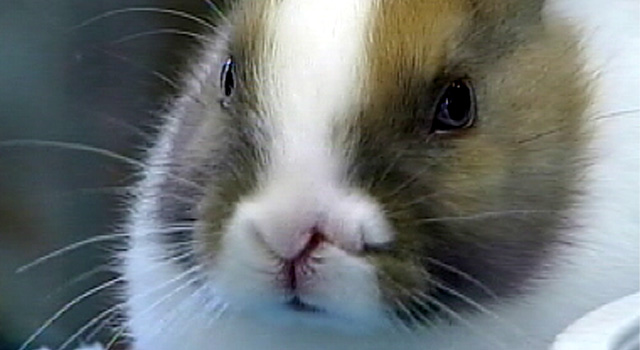 San Francisco is a pretty celebratory burg throughout the year, so when a holiday rolls around, you're apt to behold wondrous and unusual and spectacular sights, as all the stops are pulled out and all the chances are taken and all the frippery is... hung about? That's what one does with frippery, right?
If you should be fortunate enough to find yourself in the City by the Bay over Easter Weekend, take note: hippity-hoppity doings are afoot, or a-rabbit's-foot, if you prefer. Here's what is just ahead.
The Ritz-Carlton: It's going to be a posh stay, regardless of day, but if you book the Easter Weekend package -- it's on from April 17 through 20 -- you'll get a hundred-buck hotel credit and a basket "filled with luxurious San Francisco treats." Um, would it be gauche to want to get that basket, like, in August? Or any other day of the year? Nifty. For prices and details, hop hop hop.
Union Street Easter Parade & Spring Celebration: Billed as "the Biggest Little Parade in San Francisco," it comes bearing all of the charms of springtime and kidly to-dos and city-bright festoonery. "Wacky" is one word used to describe it, but please; do you want it any other way? It's happening on Easter proper.
The Great Egg Hunt: The grounds of the regal Dunsmuir-Hellman estate in Oakland look like the photo-perfect setting you see in frames for sale in the store, where kids run around with baskets and bonnets. That photo becomes a reality, on Saturday, April 19, when a huge rush for the hue-nice orbs gets underway. "Over 2,000 children and parents attend," so, yep, it's a biggie.
Roaring Camp Railroads: You'll need to toot-toot -- or choo-choo, if you prefer -- down to the Santa Cruz area to hop a vintage steam train that'll feature a cameo from none other than the Easter bunny. There shall be egg hunting, and nature, and historic rails, so call it a different way to approach the tried-and-true traditions of the day. The train rolls both on Easter Eve and Easter Sunday.
Napa Valley Wine Train: You'll need to choo-choo -- or toot-toot, rather, if that's your thing -- to wine country for this ride that rolls out on Easter Day. Nope, there won't be egg-hiding on the part of the Big Bunny, but there shall be vino. Need more be said? That basically sums up the spirit of one of the glass-clinking-est holiday happenings in the Golden State.
Copyright FREEL - NBC Local Media