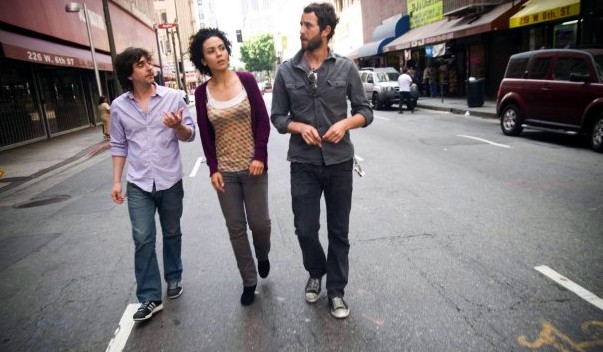 Some say summer truly arrives around Los Angeles over Fourth of July weekend. (We'll get behind that, at least given this year, and, well, the previous five years, too.)
But high summer kicks into gear when popular and well-attended series make their welcome return. Also I Like to Rock is one such series, and we'll go as far as calling the free Hammer Museum concerts a July staple.
The Hammer's the hoity setting (hoity said with love, of course), but KCRW also has a musical hand in the band line-ups. And they're good. Eastern Conference Champions -- you may know them from the "Twilight: Eclipse" soundtrack, or you might just know them because you know them -- open up the series on Thursday, July 7, along with Graffiti6.
There's a show every Thursday night in July, and every show is free.
Now. That last bit? Yeah. It means it'll be a first-come situation, so be among the first-come set if your heart is all about wanting to be there for a particular act. We'll also add that the galleries push a later hour -- "later hour" here means 9 p.m. -- so you can get in both your rocking and your talking about brush strokes and themes in at the same time. Which cannot be underrated.
Parking is three bucks below the Hammer, if you are in that first-come group. So be in that first-come group.
Copyright FREEL - NBC Local Media