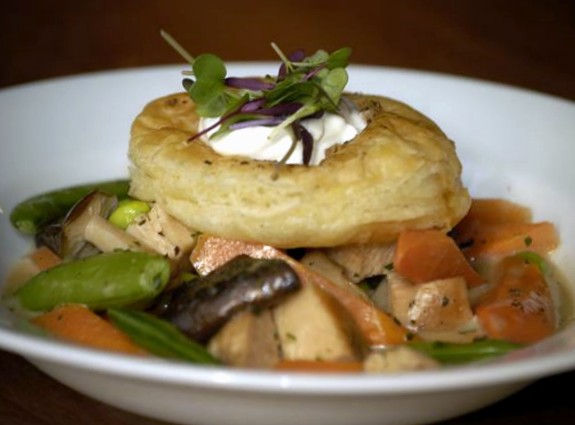 Your job: Get to the restaurant. Our job: Help you order. This week, NBCLA's Eat This journey takes us out for...
Chicken Pie a la Mode: No ice cream or sugary apple slices on this a la mode. Lift up the crusty, dough-nice lid and look for wild mushrooms and snap peas. And chicken, of course. Plus wait for it: Humboldt Fog crème frâiche.
Who's making it: The Must Bar, which is located downtown, near many things.
About Humboldt Fog: Just the two words together are poetry. Creamy poetry, with a bumply top and a bit of zestfulness inside. If you don't know about this celebrity cheese, get acquainted. And try not to desire it several times weekly.
Price: $14
We didn't mention the from-scratch biscuit: But we are now.
What else: The Must is part of dineLA Restaurant Week, which has been extended through October 23rd. Then, about a week after that wraps, the bar is throwing a grim gala of a creepy prom Halloween night ("spiked punches" are promised). And birthday cake is on the dessert menu every day of the year. Order it on a day that isn't your birthday, and be bad.
Copyright FREEL - NBC Local Media