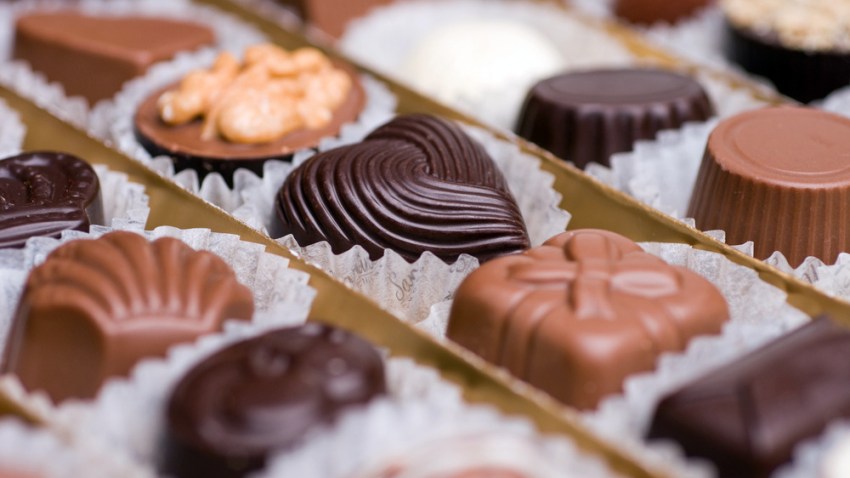 Your job: Get to the restaurant. Our job: Help you order. This week, NBCLA's Eat This journey takes us out for...
The Los Angeles Luxury Chocolate Salon: <--- Several nice words sitting close together forming a fine idea.
What's there: The cocoa-rich wares of some 35 sweetmeat makers, as well as all those lovely people who make wine for a living. San Francisco Toffee Company, Christopher Michael Chocolates, and Republica Del Cacao will be some of the haute houses behind the tables.
Who's hosting: Taste TV.
What you'll do there: Stroll and snack. Point to bits of chocolate on your friend's cheek. Or not, if it is amusing to watch them walk around like that (but be warned; you may have candy face, too). Sip vino. Talk with the confectioners about their craft.
Price: $20 ahead of time, $25 once you get there
Place/Date/When: The Pasadena Center, Sunday, October 11th, 11AM-5PM
Beyond tasting: If you can pull yourself away from the little-paper-cup-and-tiny-napkin scene, head over for the chef competition, plus the ongoing demos & talks. And listen closely. Take notes. These people know how to use a candy thermometer, and aren't afraid of hot sugar.
Copyright FREEL - NBC Local Media