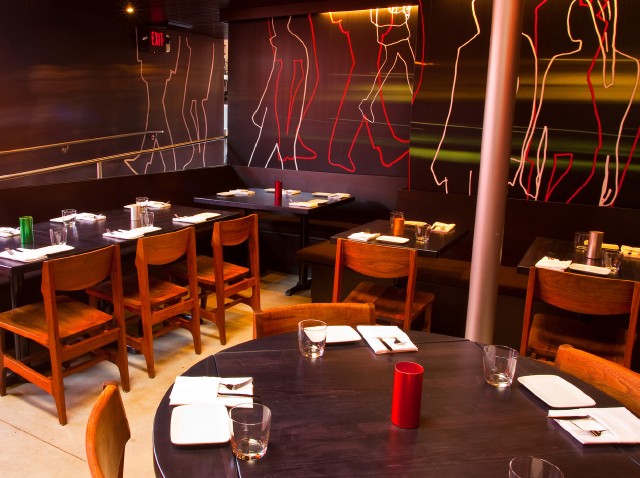 Your job: Get to the restaurant. Our job: Help you order. This week, NBCLA's Eat This journey takes us out for...
Dinner at Susan Feniger's Street: Chef Feniger, one half of the Too Hot Tamales, opened this Highland-located restaurant with a nice mission; she wanted to pay homage to streetcart and food truck eats from around the globe. Travel on your stomach? This is your spot.
What's on the menu: Indian Semolina Cakes, topped with tomato chutney; Moldavian Meatballs served with a dill-ish sour cream; Shio Ramen Noodles, with roasted pork and shrimp; and Mandoo Vegetable Dumplings, which has roasted honey yam. Again we must say it. Roasted. Honey. Yam.
The spotlight on Street: It's been open since the spring, but it was recently chosen by OpenTable users as a restaurant that's "Fit for Foodies"; other local eateries that made the gourmand-nice list include The Bazaar by José Andrés, Osteria Mozza, and palate food + wine.
Tasting nights: Street, like Feniger's Border Grill and Ciudad, is sweet on eveningtime sampling soirees. The Hitachino Beer Tasting Night happened on October 27th, but we're guessing a new tasting party is on the horizon. Watch this space.
Copyright FREEL - NBC Local Media