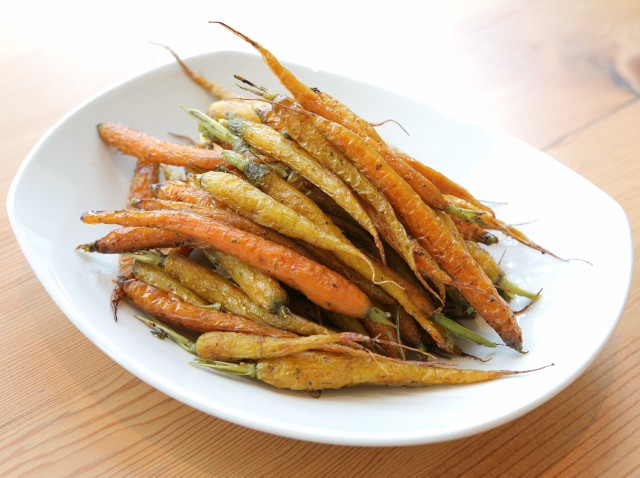 Your job: Get to the restaurant. Our job: Help you order. This week, NBCLA's Eat This journey takes us out for...
Tender Greens Vegetable Salad: Packed with grilled carrots and other vitamin-packed wonders of the garden.
Why now: Well, in a word, January. The get-back-to-it weeks following the holidays. All of those "find your healthiest self" commercials on television. Magazines telling us how to drop 10 by Valentine's.
What else we're looking at: The Tender Greens Salad in the Raw. A living vinaigrette -- we like those words together -- plus a whole mess of fancy veges topped off by raw nuts. Take that, cheesy fried dippables we lived for the last half of December.
Price: Salad in the Raw is $10.50.
Tender Greens Hollywood: It's set to open in a few weeks at Sunset & Vine. But until then, and even after then, there is the Tender Greens in Culver City as well as the locations in West Hollywood and San Diego.
Aztec Brownie: What we'll be tempted to eat after our Salad in the Raw.
Copyright FREEL - NBC Local Media