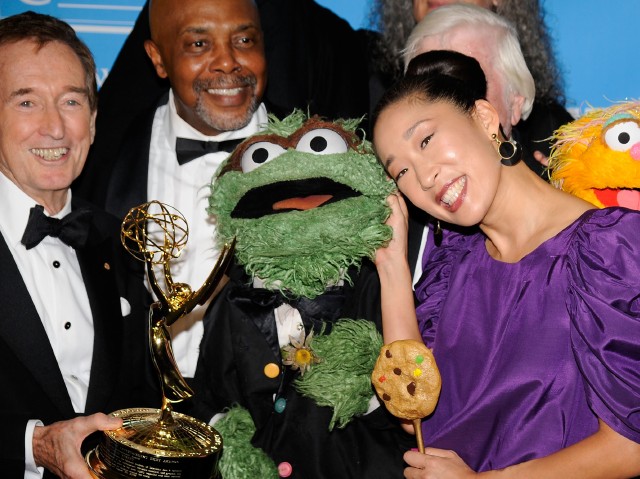 "Guiding Light," the decades-long daytime drama, is ending in a few weeks, forever, but it got a nice goodbye: a supporting actor Emmy for Jeff Branson (who tied "All My Children" star Vincent Irizarry). "The Bold & The Beautiful" won best drama series. "The View" won a statue, too, at the 36th Annual Daytime Emmy Awards, but no one was there to collect it, says Huffington Post. Cooking dynamo Rachael Ray also scored a nod, and host Vanessa Williams razzmatazzed with song and dance.
It was not just another night at the Orpheum Theatre, what with the red carpet and the paparazzi and Ellen and Portia and people strutting about in couture, representing properties that cover multi-year plotlines and villains and family trees and recipes and celebrity guests and issues of the day.
And it was really really not just another night at the Orpheum Theatre, what with all those Muppets. "Sesame Street," which is now 40 and fine, got a special commendation at the show. And rather than a few tuxedo'd, evening-gown'd principals stopping by to collect the award, in a sober and adult fashion, the Muppets showed up. Big Bird. In a bow tie.
A little ray of furry sunshine for a Monday, when LA can use a bit, we all can. Oscar the Grouch and presenter Sandra Oh, canoodling? Smile.
Copyright FREEL - NBC Local Media