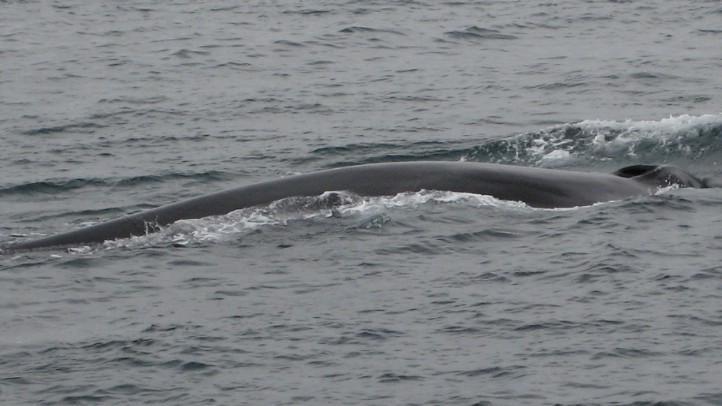 Thar she blows. And blows. And blows! And blows again. Wowee.
This is certainly looking to be a banner year for our whale fans around Southern California. And that's pretty much all of us, right?
First, some killer whales were seen breaching near Newport Beach just before Christmas. Lucky people who happened to catch those beautiful orcas in mid-swim. Lucky, lucky people.
Then the fin whales began to show up near Long Beach. The Aquarium of the Pacific reports that the endangered whale -- which is also the second largest of all whales -- has been spied in recent days. In fact, some 45 fins were spotted in December, according to the aquarium. It's an impressive count.
Side note: The American Cetacean Society says the fin weighs between 50 and 70 tons. The site also says the fin whale prefers "the vastness of the open sea" which means seeing them not far from shore is a rare thing, indeed.
And the California-close sightings continue. Gray whales, our old wintertime friend 'round these parts, are being seen in "record numbers" as well. Whales everywhere! Well, not everywhere, of course, and there's never a guarantee you'll spy one if you head down to a bluff or out on a boat. But, in our opinion, it's a nice day out on or near the water regardless, and that's never bad.
The aquarium is good about tweeting whale sightings, if you're keen to keep up on all the blowhole-y headlines.
Unrelated but not: If you happen to be in the Long Beach area on Saturday, Jan. 14, and you're near the aquarium, and you've got Styrofoam to get rid of, and you like surfing, here's something almost magical that relates to both. Magical and earth-huggy, too. More of both of those things in 2012, is what we say.
Follow NBCLA for the latest LA news, events and entertainment: Twitter: @NBCLA // Facebook: NBCLA
Copyright FREEL - NBC Local Media