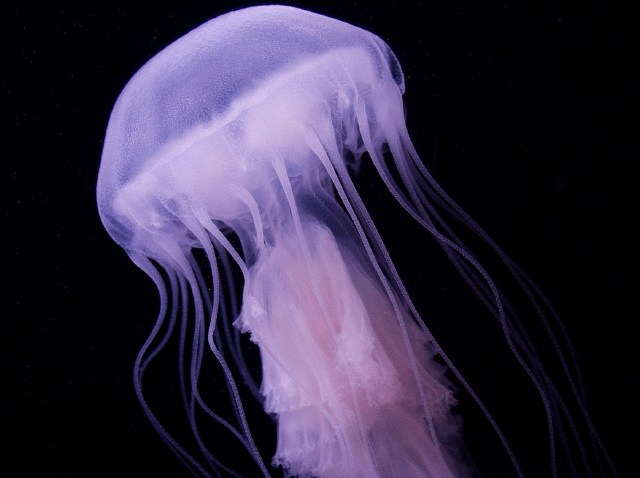 Sure, dogs and cats may rule the pet universe, but there are many people looking to care for living creatures that don't woof or meow.
Some pets glide, in graceful, scifi-esque arcs. Those would be sea jelly, of course, and there are some people who are so sweet on the jelly they want them to live with them, 24/7. The Aquarium of the Pacific has spied this trend, and, in response, has created a full night around jelly enthusiasts.
Senior Aquarist (a great word) Nate Jaros will discuss the dos, don'ts, and difficulties of raising and keeping jellies, both for public aquariums and the at-home enthusiast. The date is Wednesday, January 13th, and the cost is $8 general.
The phosphorescence gets us with the jellies. Mr. Jaros, please discuss this wonder.
And before we leave, a bit of love for the sharks: Free Friday Nights at Shark Lagoon are still going on, now through May 7th (skipping April 16th). Hours are 6-9PM. It'll start getting light soon, and we'll be at the water when it does.
Copyright FREEL - NBC Local Media