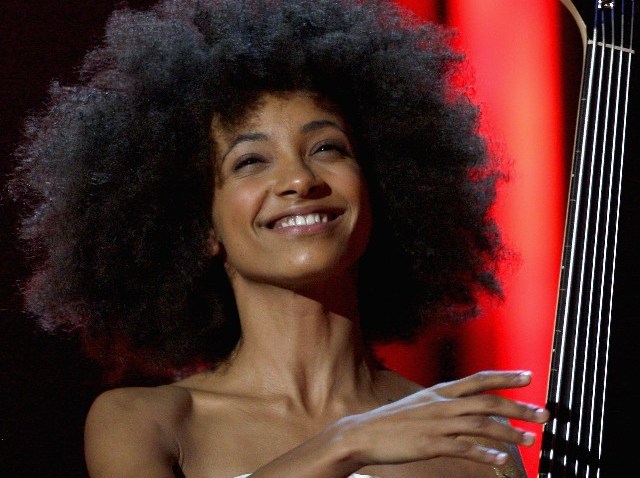 If you were at the Grammys, or watched them, or didn't watch them but have access to the internet, or have access to the internet but prefer listening to the radio, you know Esperanza Spalding. The brand-new winner of the coveted Best New Artist Grammy has been just about everywhere in the last few weeks, and justifiably so: She rocks it.
If you've just gotten to know the jazz star's music, through her big win, or have been a fan from way before, you're in luck: Ms. Spalding's tour is stopping in Los Angeles on Saturday, Feb. 26. She'll be playing the Bovard Auditorium at USC.
And if you just can't make that show, she'll be in Santa Barbara the next night. Saturday, Feb. 26 and Sunday, Feb. 27 are the only two California dates on her tour roster, note.
Bet she'll be back, of course. Repeatedly. But why miss the Best New Artist, live, in the very month in which she won that Grammy? Something a bit magical about that.
Copyright FREEL - NBC Local Media