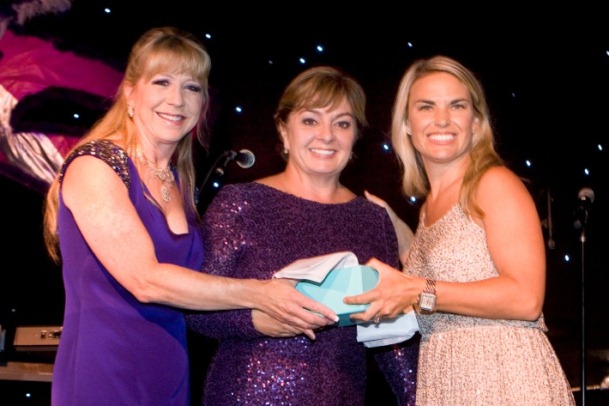 On September 14, 2013, more than 300 guests will "Step into the Roaring 20s" at the Newport Beach Marriott Hotel & Spa, for the 2013 Annual Gala benefiting Laura's House, a Southern California nonprofit organization that serves individuals and families affected by domestic violence. NBC4's own Vikki Vargas, Orange County Bureau Chief and General Assignment Reporter, will serve as Master of Ceremonies for the event.
"Laura's House is continuing to see great demand for the services we provide, and in 2012 we experienced a 21% increase in the number of calls received through our 24-hour Crisis Hotline," said Margaret Bayston, CEO and Executive Director, Laura's House.
"Without the support we receive from the local community, we would not be able to meet the growing need for domestic violence counseling and shelter services. We are especially grateful for the generosity of those who attend and support special events, such as our Annual Gala. In 2012, we raised $150,000, and hope to exceed that amount this year."
The presenting sponsor for the gala event is Western National Group, one of California's largest multifamily housing owners. Laura's House will also present Wells Fargo Corp., with the Crystal Heart Award in recognition for its commitment to supporting Laura's House in fulfilling its mission to "end the silence" of domestic violence.
All proceeds will fund the programs and services that Laura's House provides to individuals and families affected by domestic violence, including the Emergency Shelter, Transitional Living, Counseling & Resource Center, Legal Advocacy, and the Healthy Emotions and Attitudes in Relationships for Teens (H.E.A.R.T).
Visit Laura's House website to learn more.