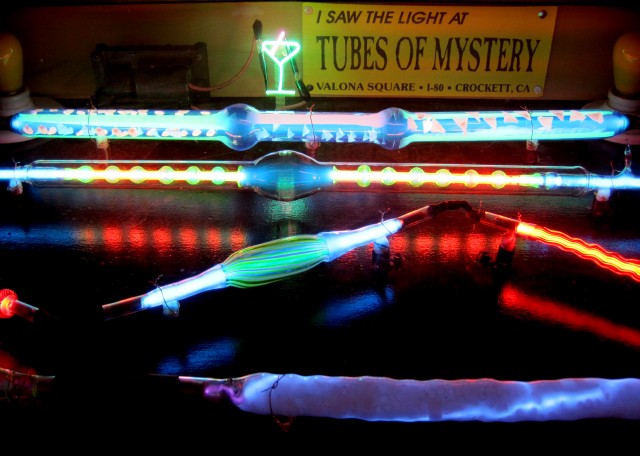 You remember that one show you love, and that one time the characters walked into their favorite bar and paused to snoggle underneath the blinking neon sign?
You probably know the actors' names, but here's another name to know: Bill Concannon. He's the man behind many of the garishly lit, extremely evocative neon signage you see in films and movies. And he's the man behind Aargon Neon, which can make signs to order for non-movie people, too.
So, if you want the address numbers on the front of your house done up in hot, blinky pink, Mr. Concannon's your guy. We want.
Now the Museum of Neon Art will be celebrating his many years in the business, and all the neon art he has done, in addition to all of those signs. Official opening night of "Recycled, Reclaimed and Reinvented: The Neon Art of Bill Concannon" is Saturday, June 26. His strange and lovely "Tubes of Mystery" will be on display, along with an almost fictional chair. Several of the artist's pals will have works for the looking, too.
The opening party is $10.
He'll also being doing a neon demo on Saturday, July 17. In case you've been wanting to pick up tips on bending your own.
Copyright FREEL - NBC Local Media