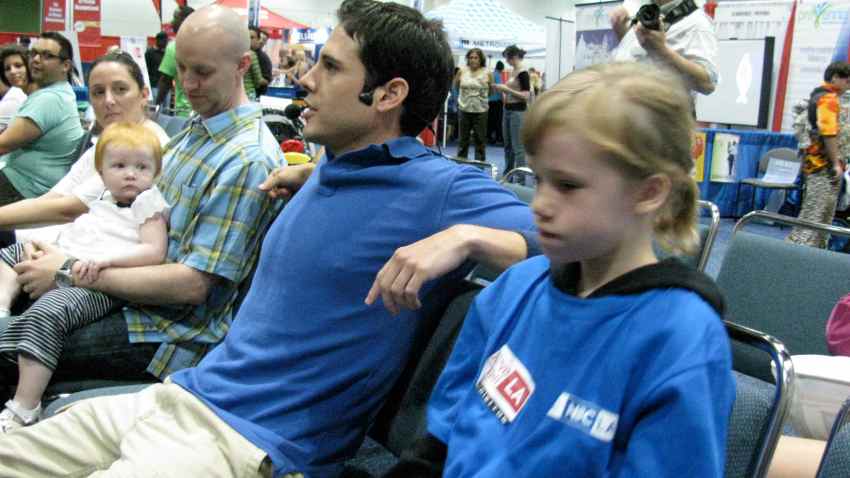 The following content is created in consultation with the San Diego Tourism Authority and SeaWorld® San Diego. It does not reflect the work or opinions of NBC Los Angeles's editorial staff. To learn more, visit Sandiego.org.
With its vibrant communities, culinary and nightlife scene, not to mention a beautiful natural setting, San Diego is the perfect spring or summer escape. And with its close proximity to LA, it's an ideal Road Trippin destination.
San Diego is comprised of many authentic neighborhoods, each brimming with their own unique charms. But let's take a closer look at two of our favorites.
Barrio Logan
Originally a refuge for Mexican residents fleeing the revolution in the early 20th century, Barrio Logan today is both the epicenter of San Diego's Hispanic community and a welcoming neighborhood where young urbanites and artists are spurring a creative renaissance.
Diners can sample San Diego's freshest handmade tortillas at
Las Cuatro Milpas
, an unassuming eatery known for having some of the San Diego's best Mexican food with lines of hungry locals usually extending around the block. Locals also pack
Panchitas Bakery
for their Mexican pastries baked fresh daily, including pumpkin emapanadas and bolillos stuffed with jalapeno and cheese. The sky-high burgers made with certified humane meats are the stars at the
Blueprint Café
, which also offers taps of San Diego-based Ballast Point brews and hearty comfort food breakfasts.
Old Town
Shopping in Old Town reflects the history of the 1800s and captures the essence of San Diego's colorful past. At the
Bazaar del Mundo Shops
, guests can find a vibrant and colorful array of eclectic folk art, artisan jewelry, accessories, pottery, home décor and many other international treasures.
For authentic flavors and techniques in an upscale atmosphere, diners head to
El Agave & Tequileria
. This second-floor hacienda-style hideaway boasts a mind-blowing tequila collection and a menu specializing in upscale dishes that celebrate indigenous Mexican ingredients. At
Café Coyote
, the festive décor, massive margaritas, strolling mariachis and open air atmosphere prove that diners don't have to choose between flavor and fun.
For more information on all San Diego has to offer and to start planning your getaway, visit
SanDiego.org
.