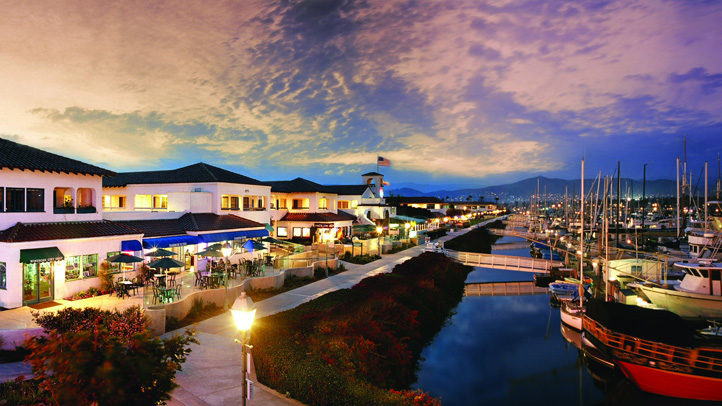 This article is sponsored by VenturaCountyWest, home to the idyllic destinations of Camarillo, Oxnard, Ventura and the California Channel Islands. To learn more about the stunning region, visit VenturaCountyWest.com.
September is one of the best months of the year to visit VenturaCountyWest. The weather is ideal and the month is packed with incredible events, making the cities of Camarillo, Oxnard and Ventura the perfect destinations for a weekend getaway that extends the feeling of summer just a little longer.

From craft beer and barbeque taste testing to classic home tours and comedy festivals, there are plenty of excuses to make the drive north on the 101 to this charming and picturesque area of California. To help you plan your weekend, let's take a closer look at what's on tap.

September 15 & 16

Beer is the new wine, and when it comes to beer tasting, it doesn't get much better than the 130 craft brews at the California Beer Festival, September 15 and 16 at Mission Park in Ventura. Saturday is for the 21 and older crowd with craft beer tasting, mouth-watering food and a Michael Jackson tribute band that will get everyone in a very festive mood. On Sunday, the Blues Festival includes the Fabulous Thunderbirds, a tribute to Stevie Ray Vaughn and several more blues bands. Plan on cheering (and taste testing) the creations of 15 statewide teams as they compete in a California Barbeque Foundation cooking contest. For tickets and more information visit California Beer Festival, and don't forget to ask local hotels about Beer Festival special rates.

September 22 & 23

On September 22, Camarillo's Old Town Music Fest is the place to be. Gates open at 3 p.m. with wine tasting, a beer garden, gourmet food trucks and an art exhibit from Studio Channel Islands Art Center. Later, enjoy 2011 American Idol semi-finalist Kendra Chantelle followed by headliner The E Family, featuring R&B legend and master percussionist Sheila E and her brothers The J and Peter Michael Escovedo. For tickets and more information visit Old Town Music Fest.

Plan to spend the weekend, because Sunday, September 23 is the only day of the year when early 20th century homes in Oxnard are open to the public for docent-led tours. Classic cars from the period line the streets as you take the Henry T. Oxnard Historic District walking tour. Wrap up the day by visiting Heritage Square, which features spectacular Victorian and Craftsman-style houses, once owned by Oxnard pioneer families. The homes were renovated and moved to their current location and are now displayed in a lushly landscaped park-like setting in downtown Oxnard. A hidden gem, don't miss four-star restaurant La Dolce Vita in one of the renovated homes in the square before you return home from your weekend in VenturaCountyWest.

September 24 - 30

Love to laugh? Then the Ventura Comedy Festival should definitely be on your radar. From September 24 through 30, venues throughout Ventura are hosting comedians of every comedy persuasion. Adam Carolla headlines on Wednesday, September 26 at the Crowne Plaza in Ventura. Latino comedians are showcased on September 27 at the Ventura Harbor Comedy Club. International comedians take the stage at Blackbeard's BBQ on September 28. "Clean" comedy (at The Greek At The Harbor), black comedy, a "left vs. right political showdown," and headliners including Rex Navarrete and Michael Yo are part of the non-stop laughs. Shows start as early as 3:00 p.m. on September 29 and 30.

Whether it's craft beer, live music or top-notch comedy you're after, you'll find your fill in VenturaCountyWest. And while you're at it, be sure to stay an extra day or two to explore the region, where inspiring choices include not only festivals, but year-round things to do for automobile enthusiasts like Jim Hall Kart Racing in Oxnard, where you can learn to drive ultra-condensed formula karts. Or if that isn't your speed but you enjoy old cars, check out the two distinctively different car museums. Open on Saturdays, the Mullin Automotive Museum features classic French automobiles from the art deco era while on the other end of the car spectrum is the Murphy Auto Museum. Open Saturdays and Sundays, the museum has over 40 vintage cars including a collection of Packards from 1941 to 1956, restored gasoline pumps and an operating railroad train layout courtesy of the Gold Coast Modular Railroad Club.

For a full Ventura County calendar of events, list of hotels, restaurants, and things to do in Camarillo, Oxnard and Ventura, visit VenturaCountyWest on the web, Facebook and Pinterest.