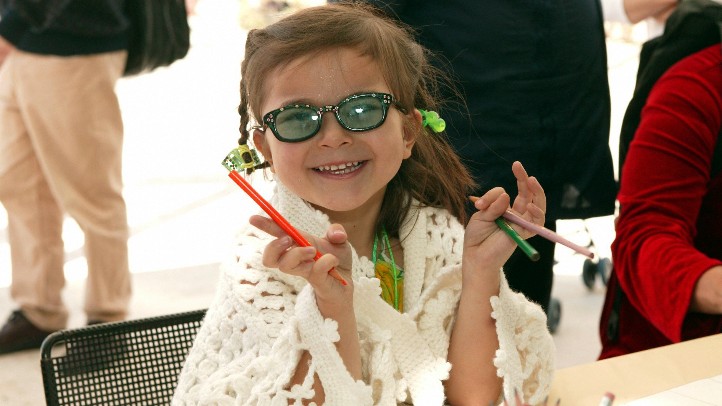 While February 14 is a fine day to break out the sugary hearts and paper greetings, late April dates do seem a bit more aligned with the concept of love.
Or at least the artistic interpretations of the feeling. Flowers are blooming, birdies are tweeting, and if you're at a certain villa up a certain in Malibu, happy people are coloring and making shell mirrors and other interesting crafts.
It's a lovey-dovey time of year, is all.
And we do speak here of the Getty Villa, of course. If you know the villa you know we're probably about to invite a certain lovely goddess into this conversation: Aphrodite. That's because the antiquities-minded institution will be celebrating the exhibit "Aphrodite and the Gods of Love" with a day-long Family Festival. It's happening on Saturday, April 21.
We mentioned the shell mirror and the crafts but here is one that has caught our myth-loving eye: Kids can make a pair of wearable wings. Music and dance and other stop-and-watch events will be happening during the day, too, in addition to all of the cute crafting.
It's a free festival but parking costs $15. And because this is the Getty Villa you'll want to get on those parking reservations. Check the web site or call 310-440-7300.
And even if you and your kidlets jump into every sweetheart-cute project, make time to walk the museum and check out the Villa's postcard-pretty gardens. Even a goddess would approve of the perfect weather we'll be having the day of the festival.
Follow NBCLA for the latest LA news, events and entertainment: iPhone/iPad App | Facebook; | Twitter; | Google+; | Instagram; | RSS; | Text Alerts | Email Alerts
Copyright FREEL - NBC Local Media