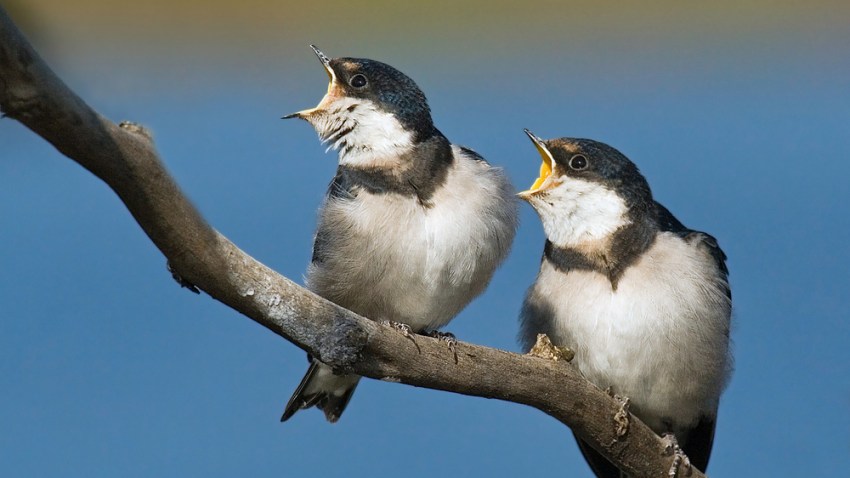 Nature is certainly on schedule this week.
First, the grunion began their annual wiggle up onto the beaches of Southern California on Wednesday, March 17. Now, the swallows are due to return to San Juan Capistrano on Friday, March 19.
But while their underwater brethren follow the phases of the moon, the pretty birds are forever tied to one date, March 19, regardless of when that date may fall. March 19 is St. Joseph's Day, and there is a lot of story, song, and legend connecting the famous mission city, the birds, and the holiday.
Capistrano takes its swallows seriously. With fun, but seriously. There's a parade, there is music, there are people keeping the skies under heavy observation. The parade this year is on Saturday, March 20 -- we hope the birds don't mind the date shift -- but bet there will be fans out around the mission on March 19, keeping an eye upwards.
The birds have been wintering -- or rather, summering -- in South America. In case you were wondering where they've been. They never post on their Facebook page anymore.
We've scoured onlinedom for a swallows cam, but can't locate one. So you should just go to Capistrano yourself on March 19, pack your binocs, find some beautiful bougainvillea to sit beneath, and watch the clouds pass. Until, that first little dot is sighted, waaaay in the distance.
Copyright FREEL - NBC Local Media