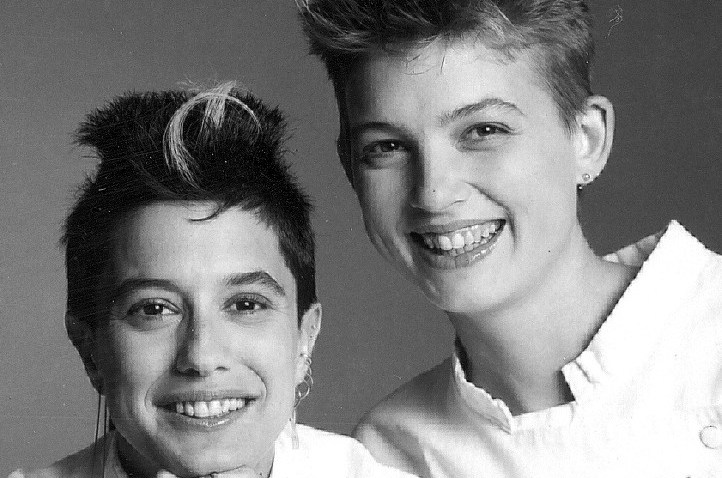 Mary Sue Milliken and Susan Feniger are famous in and out of the restaurant world; you've seen two of our city's most best-known chefs all over various food channels, and you've seen them chatting with customers in their various establishments. (They are quite nice about the "how is everything" table stop-by.)
But the Border-Grill'd, Two Hot Tamale'd chefs had a start somewhere, of course. And that place was CITY, which was quite the bustling draw back in the day. ("Back in the day" =1985 through 1994.)
Now Chefs Feninger and Milliken will return to a CITY they haven't visited in a long time for a one-night-only celebration. The two culinaires will be cooking from the early menu that helped them on their way to greatness, glorious empanadas, and margaritas so full-bodied they're almost savory. (Right? You know exactly what we mean.)
The date is Wednesday, Feb. 29, the location is the Border Grill downtown, and the dishes will summon Thailand, Greece, France, and beyond. That's also Leap Year Day, making it the perfect night for a bit of tasty time travel.
Did you eat at CITY back in the day? Did you have a favorite dish? Fingers crossed that you'll get to try it again on Feb. 29.
CITY started on Melrose -- it was wee -- and it lasted for a good, long nine years, shuttering in 1994. We're going to predict one of the topics of conversation at most of the tables on Feb. 29: If pressed, could you cook a dish you hadn't made, say, in two decades?
Food for thought, literally.
Reservations'll be a must for this one. Watch the Border Grill Facebook page for menu details, reservation updates, and further information.
(And lastly, do you love the amazing photo of the chefs above? We miss your style, '80s, we really do.)
Follow NBCLA for the latest LA news, events and entertainment: Twitter: @NBCLA // Facebook: NBCLA
Copyright FREEL - NBC Local Media