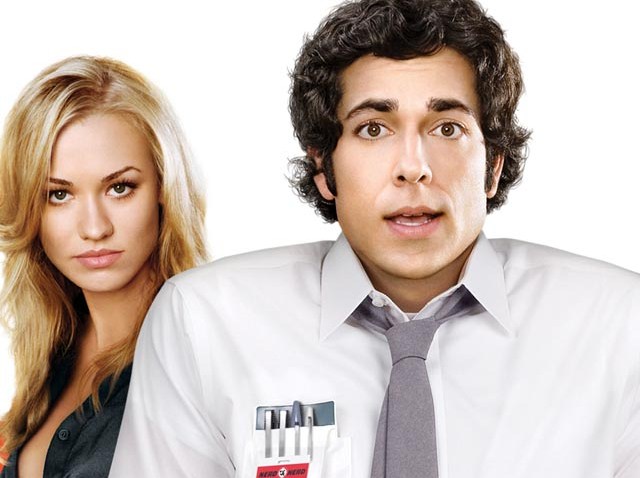 Fans everywhere, we salute you. You go to remote distances, with remote firmly in hand, to support that special show.
The calling and requesting that your favorite program be saved, the sending of plotline-related knickknackery to various executives, the occasional ad in an industry daily. That's heart.
And up next in the showing-heart department are the fans of the NBC show "Chuck," who will be gathering on Saturday, January 9th and Sunday, January 10th for a whole kaboodle of kind, cast-related activities.
Chuckfest is the name. Beauty in brevity.
There will be a big Wii Charity Golf Tourney, which will raise funds for the American Heart Association. A House of Blues season premiere bash. And the happy, chatty meeting-of-actors on the funky-spy-thriller-comedy. If you want to participate in the tournament, or get the details on the rest of the weekend's to-doing, We Heart Chuck has all the helpful 411ness.
Again, fans. Thank you for being you. We want to hold a tourney just for all the fans of all the shows ever, because they deserve a spotlight. But, since we may never be able to, we will applaud you here.
Copyright FREEL - NBC Local Media