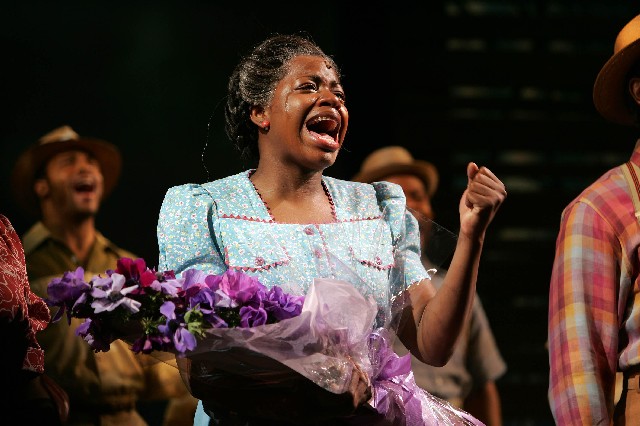 Sometimes it is funny, or serendipitous, or kind of perfect, how events can dovetail.
We're in the heat of Oscar season now, which always brings to mind past Oscar-nominated fare like "The Color Purple" (the 1985 film was based on Alice Walker's Pulitzer-winning novel, which debuted a few years before).
We're also seeing much of "American Idol," which just came back for its 19th season. Wait. That can't be right, although it seems like the make-a-star phenom has been around for decades. This is the 9th season. Still. Impressive.
And Oprah Winfrey Presents "The Color Purple" is on stage at the Pantages, which is uniting both Oscar-caliber story with a big "Idol" star, Fantasia Barrino. Ms. Barrino stars as Celie Johnson, the character Whoopi Goldberg played in the film (she also received an Oscar nomination for the role).
If you watched the "AI" season featuring Ms. Barrino, you'll remember her take on "Summertime" from "Porgy & Bess." It is the one performance from the whole series we think of the most. Now picture this talented singer live, on a historic stage, taking on more moving songs with musical theater cachet. (You may have heard that Fantasia had missed a few performances due to a vocal cord ailment, but she has now returned.)
Oprah Winfrey Presents "The Color Purple" is at the Pantages through Sunday, February 28th.
Copyright FREEL - NBC Local Media