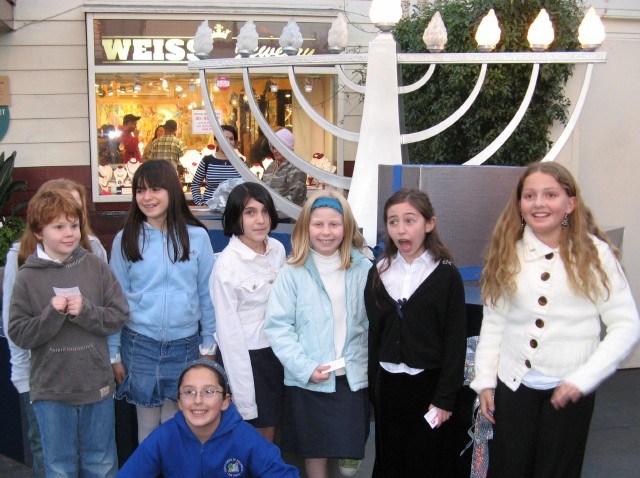 Farmers Market is touting itself as "Your Hanukkah Headquarters" on its new fliers. We're thinking that doesn't quite go far enough.
Because, the brisket. Have you seen the brisket for sale at the Market? Glisten-y and meaty and ready for the pan? And all the breads and sweets. You've wandered by the stalls, maybe even done a bit of shopping. You know.
You should also know that the landmark, which turned 75 this year, is devoting the afternoon of Sunday, December 13th to a menorah lighting ceremony, arts and crafts, and the making of dreidels, and the honoring and celebration of Hanukkah. Miracle Mile Chabad and Temple Israel of Hollywood Day School will be on hand to get everyone into the dreidel-festive spirit.
There will be latkes. Do we need to type more? We do not. Latkes. Yes.
Plus singing, lots of joyful singing, and a large LEGO menorah that you can help put a brick or two on.
Be there from 2:30-5PM on the 13th for all the to-doings; the menorah will be lit at 4:30PM. Then, after your latkes and your LEGOing and your singing and your fun, be sure to remember your brisket and gelt. It's all at the Market.
Copyright FREEL - NBC Local Media