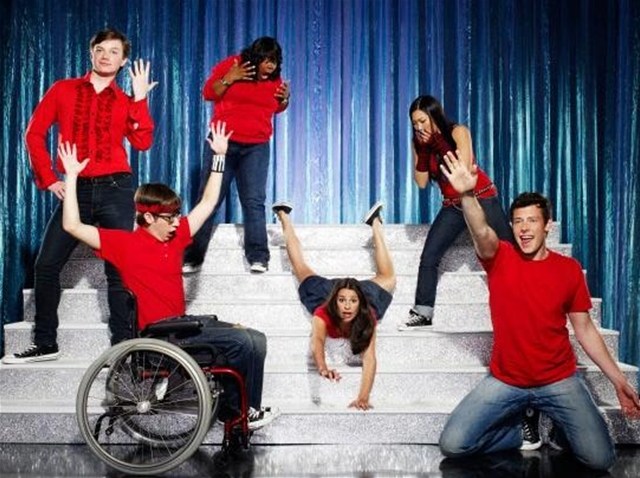 Like the "Lost" night at the 2010 PaleyFest, the "Glee" panel, which is happening on Saturday, March 13th at the Saban Theatre in Beverly Hills, sold out fast.
Nearly as fast, we'll wager, as it took this FOX show to rocket to the top to watercooler chat. Or maybe we mean lockerside chat? Or both, because it is a sensation with the still-in-school and the way-past-graduation set.
It's hard to believe that this is a show that really has been around for a matter of months, and is now headed for a major four-city tour, with two nights at Gibson Amphitheatre.
Those nights are May 20th and 21st, and will come near the end of the "Glee" spring run (it is returning in early April). On the stage: Cast members galore, "Don't Stop Believin'" their hearts out.
Please please please, Jane Lynch, make a cameo, and bring your tracksuit with you. Better yet, sell some of those tracksuits in the Gibson lobby, complete with "Glee" logo. We'd buy one.
Copyright FREEL - NBC Local Media