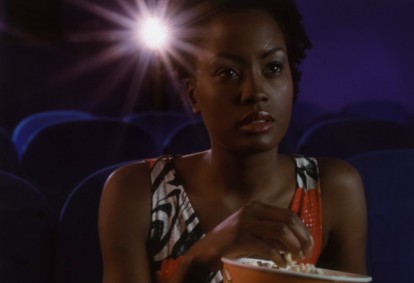 This truly must be the week for the Los Angeles County Museum of Art to be making film-related headlines.
First came the news of a partnership with the Academy of Motion Picture Arts and Sciences. The Academy will lease LACMA West for its new movie-focused cultural institution.
Then? This sweet and spooky little short beckoning people toward the museum's annual Muse Costume Ball.
Now Film Independent, the cinema-forward group behind the Spirit Awards, is launching a weekly film series at the Wilshire-based museum. Night one for Film Independent at LACMA is Thursday, Oct. 13 and film one is soon-to-be-released "The Rum Diary" starring Johnny Depp. We should mention that Johnny Depp will actually be there, so it will not shock anyone that this sold out in, oh. A nanosecond? That sounds about right.
But while newer movies and contemporary stars will definitely be a hallmark of the series, it won't all be about what is next on the studios' rosters. Expect a mix of vintage and now and strange and starry. All of the above, in other words. Charlie Chaplin's "Modern Times" is on the slate. Feeling the big cog love now.
While there will be several goings-on during the initial week, Film Independent at LACMA will settle down into a weekly rhythm starting on Thursday, Oct. 27. A ticket is $10, less if you're a LACMA member or Film Independent member.
Film Independent at LACMA is presented by the New York Times.
Copyright FREEL - NBC Local Media