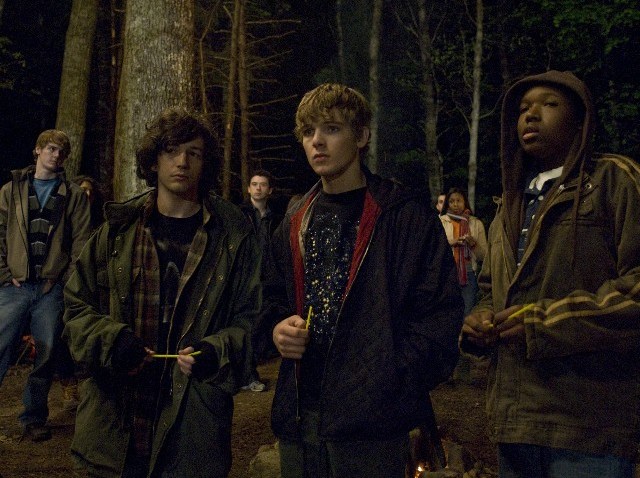 It's funny, when you think about it. Well, maybe a tad frightening, too. Horror movies are some of the only movies ever to get a second life, when they're transmogrified into rides and Halloween attractions.
Of course, it doesn't happen for every horror movie, but could the makers of "Friday the 13th" have known that Jason would be scampering around dark mazes decades in the future?
Will this be the fearsome fate awaiting "My Soul to Take," the new movie from Universal that debuts on Friday, Oct. 8? Perhaps, but you can see some of the stars from the Wes Craven flick at Halloween Horror Nights on the movie's opening date. Nick Lashaway, Denzel Whitaker, and Paulina Olszynski will be signing autographs in celebration of the horror flick's bow.
But, important to know: You'll need queue up, as the stars are signing for the first 500 people in the queue. Queue time: 8:45 to 10 p.m. on Oct. 8. There will also be terrifying take-home tchotkes for those same fans.
Question: Will the stars, sitting inside Halloween Horror Nights, be thinking about what some future "My Soul to Take" maze might look like? It's hard not to, when every horror film has the seeds for a scary haunted house in it. Scary, evil seeds.
You can follow the horrific haps at the Halloween Horror Nights Facebook page.
Looking for more spooky events around town? Check out our Halloween 2010 Events Guide.
Copyright FREEL - NBC Local Media