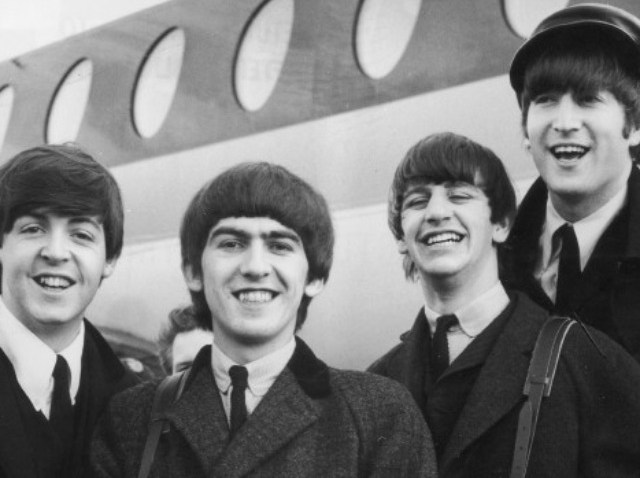 Well, Beatles buffs, and that's probably most everyone in the room, we'll caddishly assume, this is some very exciting news.
The Beatles Complete First American Concert will be screening at the Egyptian Theatre on Friday, Feb. 11. This is of note for several reasons. One, yeah, the Beatles. We decided Apple could leave up those "Beatles avaiable through iTunes" billboards, especially the big one at Hollywood & Highland, forever, because we'll never get tired of making eyes with our four special music boyfriends.
And we always save a special wink for Ringo.
The second interesting fact is that this, according to the promoter, "is the original broadcast, unseen in its entirety since March 1964." Meaning that, for 47 years, this show has gone unshown in full. Exactly 47 years, since the concert was on Feb. 11, 1964, in Washington D.C.
Tingles. Makes us want to wink at a giant billboard, in fact.
Here's the third thing. Tickets are going, going, via Fandango, so jump quick. You know the Beatles-style jump, like from "A Hard Day's Night"? Trim suit, devilish grin, hands in the air? That sort of jump will do. Oh, and probably your credit card, or preferred method of payment. General is $11.
Copyright FREEL - NBC Local Media