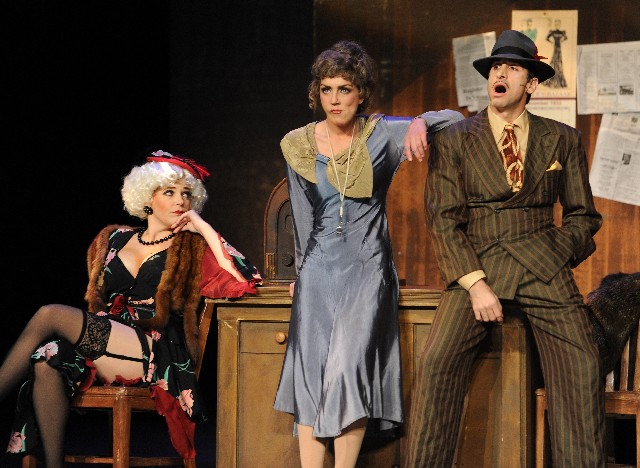 When young Andrea McArdle stepped out onto the Broadway stage (and stepped into posters on little girls' walls everywhere), she certainly had her whole mind focused on being Annie, and the best Annie she could be.
Her winsome and winning performance helped make "Annie" a stage sensation back in 1977 and for a long time after, and we can only surmise that while she was putting her heart into playing a certain orphan, she was also keenly aware of what the other performers were up to.
Like Dorothy Loudon, who famously played the villainous Miss Hannigan. Now Ms. McArdle is lacing up Miss Hannigan's pointy-toed boots and playing opposite the orphan she is so very associated with. This latest "Annie" is presented by Musical Theatre West at the Carpenter Performing Arts Center. The show will run through Sunday, Nov. 14.
Ms. McArdle's transformation into Miss Hannigan is big news in the world of "Annie," which stays robust even decades after the musical's debut. And "Annie" remains big news in the world of theater, as kids discover it and love it like the kids a generation before did.
Of course, adults like it, too, and instead of wanting to be one of the hard-scrabble young'uns, we should all wish we could be peacocking about like Miss Hannigan. She has all the juiciest lines and looks. Villainous extraordinaire, that one.
Copyright FREEL - NBC Local Media